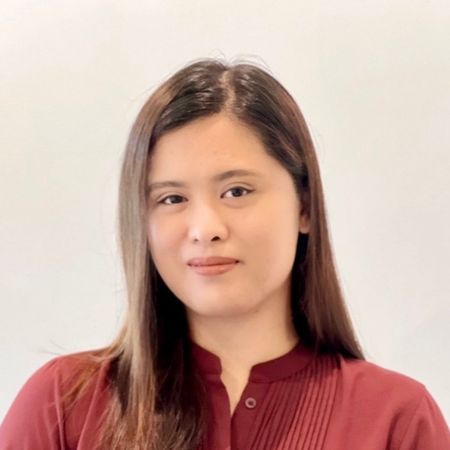 Back to Team
Cherish
Manansala
Office Manager Singapore
​Hi I'm Cherish and I am the Office Manager at WRS Singapore. I manage the day-to-day operations of the office, including making sure that our staff are well-organized and have everything they need to work productively.
For me the best part about working at WRS is the diversity. I've never worked in a place where there were so many different types of people, from different backgrounds and with different perspectives. It's truly inspiring to be surrounded by such a wide variety of viewpoints, and it makes me feel like I can really be myself here—and that my voice matters. Another aspect that I love is the camaraderie between everyone at WRS! We have an open office plan so everyone can easily interact with each other, which means there's always someone nearby who will help out if you need it.
My dream dinner party guests are Taylor Swift and Adele. I love their music, but they're also people who challenge the status quo and push boundaries. I admire them for that, and I think it would be so cool to get to know them better.
If I wasn't in recruitment I'd be a cafe owner in the Philippines. I've always been interested in food and cooking. I love how much fun street food is. It's so colourful and vibrant, and it's always served with a smile. It makes me happy to know there are people who are passionate about serving tasty food to strangers. It reminds me that even when things are bad or hard, there is still something beautiful happening around us if we're just willing to look for it. My cafe would have a lot of vintage furniture from around Manila, but also some modern touches here and there—it would be nice to see both sides represented!
If I won the lottery I'd invest in real estate. It's something where you can see your money grow over time. I'd also save some money for emergencies and unexpected costs that come up every now and then. Finally, I would travel! Traveling makes me happy, it's good for my mental health, and it helps me stay inspired by all the amazing places in this world we live in!