Posted

12 January 2023

Salary

Competitive

Location

Tanzania

Job type

Contract

Discipline

Oil and Gas

Reference

BH-32512
Consultant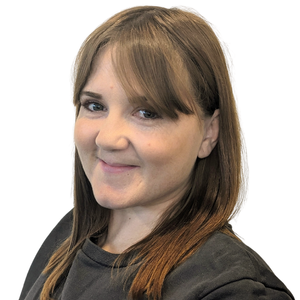 Back to jobs
Health & Industrial Hygiene Advisor
Job description
WRS are in search of a Health & Industrial Hygiene Advisor on behalf of a major Oil & Gas EPC, this is a fieldbased renewable contract and offers a 6/2 rotation. 
Responsibilities
Participate and provide input to the development of targeted H&S Improvement Plans and associated support documents. Ensure H&S alignment with approved Plans. 
Build and maintain solid and pro-active relationships. Engage with management representatives, Field Contractors, EPCMC and Partners
Participate in project start up work – (including project mobilization and early works). Ensure thorough contractor Health and Hygiene (H&H) assessments as required.
Facilitate and participate in Health and Hygiene related Risk Assessments and ensure all matters Health and Hygiene are in compliance with Project and International standards with specific emphasis to:
Occupational Health Programs – such as fitness to work, health surveillance etc.
Health Promotion Programs
Camps and Kitchens
Medical and First-aid stations
Medical support vehicles and equipment
Medical support staff
Responsible for the oversight and assurance to implementation and maintenance of the Project H3SE Management Program.   
Objective
To ensure a robust H&S performance is in initiated and maintained throughout the life of the Project. 
Duties
Assist and support the Project by tracking project specific deliverables.
Execute a scheduled Health and Hygiene assurance program and identify gaps and ensure the closure thereof.
Ensure camp, kitchen and food storage Health and Hygiene compliance to Project and International standards.
Ensure all food to be delivered to work fronts are prepared, contained, and transported in compliance with Project and International standards.
Ensure all food handlers are certified and registered per Local Legal and Project requirements.
Ensure Medical and First Aid Stations are staffed and stocked per contractual requirements.
Audit the dispensing of medicine and medical services provided.
Audit all medical support vehicles (Ambulances) and first-aid bags and kits ensuring compliance.
Ensure all medical staff are registered and in compliance with Local Legal and Project requirements.
Ensure respective Camp Managements are compliant to their approved assurance programs/ inspection regimes.
Direct a Health and Hygiene support team.
Liaise and support the H&S Team.
Develop, maintain, and close out actions per an Action Tracker system.
Qualifications
Industrial Hygiene Diploma
Occupational Health and Hygiene Diploma
Recognized International Certification in the above fields
Recognized Degree in the above-mentioned fields
Essential
5 years Project H&H exposures regarding Health and Hygiene.
Public Health
Managing a Medical Station
Registration at the appropriate level with Medical Council of Tanganyika
Certified medical person (nurse, paramedic, doctor)
Ability to execute an audit program.
Desirable
Occupational Health, Public Health and Camp/ Kitchen/ Food and Beverage exposure.
Industrial Hygiene exposure and system familiarity
Please note there are x2 field based postions one in Uganda and one in Tanzania