Consultant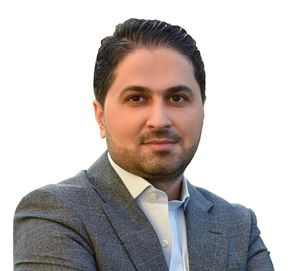 Back to jobs
Project Management Specialist
Job description
On behalf of an International Telecommunication Company
,
WRS team is looking for a
Local
candidate to work as
 a Project Management Specialist (Built to Suite - Power)
in
Baghdad
.
Open to:                               Iraqi Locals 
Location:                               Baghdad (Office based)
Working Schedule:              Sunday - Thursday
Position Summary:
The Project Management Specialist leads the development of power, hybrid and solar for the new and existing construction projects for the company. The position is responsible for monitoring, managing, and communicating with selected vendors to complete assigned projects. Additionally, the Project Manager will assign tasks to, and manage a team of Project Supervisors to ensure projects are completed within the agreed service level agreements and within the allocated budget.
 Tasks and duties:
Lead and manage the project team to complete assigned projects (e.g., modification, co-location, construction, rollout plan, etc.) within specified service level agreements and stipulated budgets.
Develop all-encompassing project plans with set milestones for all assigned projects, with an emphasis on robust project close-outs and accurate documentation collection.
Allocate tasks to project supervisors, while monitoring their performance
Allocate work to verified construction vendors and continuously monitor their performance, flagging up delays or lapses in quality to them, the Implementation Sr. Manager, and Vendor Management
Supervise vendors and ensure that their work fully complies with the company's high standards.
Take necessary steps to create contingency plans.
Monitor planning, Power works, materials management, and logistics forwarding.
Ensure that the project team provides timely monthly and quarterly site reports.
Conduct regular internal deployment meetings with other managers to review the progress of assigned projects.
Ensure that all assigned projects are maintained within a project tracking system.
Upload accurate documentation and data into the company system.
Review vendor performance on a regular basis, to provide performance data to the Vendor Management team.
Perform all relevant tasks as assigned by the Implementation Sr. Manager
Interface customer correspondence, conducting regular meetings for the projects in hand and the future rollout and deployment.
Key Abilities:
Expert-level knowledge of project management in telecommunications and wireless projects
Strong capacity to comprehend project blueprints pertaining.
Capacity to identify problems in workflows and recommend the necessary remedies.
Proven record of success in project management
Strong strategic thinking capabilities and time management skills
Outstanding interpersonal and communication skills and the ability to develop strong relationships with both internal and external stakeholders.
Requirements:
Minimum of five (5) years of experience in wireless project management or general project management experience in relevant industries.
Bachelor's degree in engineering or a related discipline
PMP certification is preferred.
Fluency (both oral and written) in both English and Arabic
Proficiency in Microsoft Office products such as Excel, Word, and PowerPoint
Proficiency in GIS monitoring tools and systems is preferred.