Posted

13 September 2022

Salary

Competitive

Location

Muḩāfaz̧at Arbīl

Job type

Permanent

Discipline

Oil and Gas

Reference

BH-31485
Consultant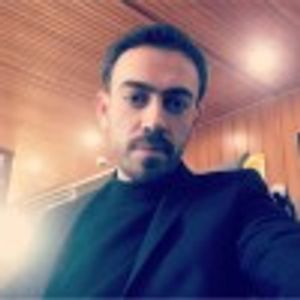 Back to jobs
Senior Data Analytic Specialist
Job description
WRS Kurdistan
are looking for
Local
candidates to work as
Senior Data Analytic Specialist
for an International Oil and Gas company in Kurdistan.  
Open to:          Locals Only
Location:
Erbil
Job Summary:
The Senior Data Analytic Specialist is accountable for gathering, extracting, verifying, and compiling various qualitative and quantitative data needed for onward provision and input to regulatory bodies such as the Ministry of Natural Resources (MNR) Kurdistan Region of Iraq. Interfaces with operations personnel, service companies, contractors, subcontractors, and other third parties.
Main Responsibilities:
The Senior Data Analytic Specialist is the primary contact for various external governmental authorities, internal stakeholders, employees, contractors, and sub-contractors concerning data collection and onward provision distribution as per documented Scope of Work (SOW). Key activities include, but are not limited to, the gathering of HSSE related primary (raw) data from and producing written reports, presentations, or any other required documentation to fulfill daily, weekly, quarterly, semi-annually, or annually requirements as per documented Scope of Work (SOW). Examines data for precision, accuracy, consistency, comparability, and correctness.
Regular visits and work at company operational facilities and remote sites. Assignments generally include such types of work as preparing complex reports and maintaining detailed records requiring careful selection, classification, or compilation of information from several sources. Duties will be weighted as 60% (Business Analysis), i.e., meeting with stakeholders and analysis of stakeholder documents to replicate or implement selected processes. The creation of reports, documentation or algorithms needed to successfully implement these processes. 30% (Data Extraction and Preparation) i.e., preparation and analysis of data and analytical tools.  5% (Organizational Knowledge and Strategy), i.e., monitoring data science trends, emerging tools and technologies to continually improve processes and methodologies to drive enhanced business decision-making. 5% (Miscellaneous Tasks), i.e., performing miscellaneous tasks as directed by the Head of HSSE.
Actively involved in relationship building and positioning of the company in the region.  Schedules, organizes and plans meetings for the HSSE department and be responsible for filing other administrative duties, such as filing, faxing, answering phone calls, routing, and responding to incoming mail or email.
Must use initiative and judgment arranging job details to achieve predetermined objectives and immediately report problems/failures/trends that may impact company, its internal stakeholders, employees, contractors, and sub-contractors to the direct line manager. Must have the ability to efficiently and accurately allocate cognitive resources to achieve thoroughness and accuracy when accomplishing tasks, no matter how small or large.
May provide some instruction, and guidance to lower-level positions and may reassign work delegated from superiors. May coordinate/lead team efforts of staff in similar or related disciplines, i.e. Team leader (role).
Requirements:
Bachelor's degree in the appropriate discipline required.
Must have over 8 years of relevant experience.
Microsoft Office, with an advanced level of Excel and PowerPoint.
Advanced skills in spreadsheet and word processing software and the ability to perform numerical and statistical analysis. Experience with Power BI, SQL, Oracle, R, MATLAB, and Python or data visualization software such as Tableau is strongly preferred.
Thorough knowledge of all current government procedures and legal requirements and must have the ability to establish face-to-face relationships with appropriate government officials.
Fluency in English and Kurdish languages, written and verbal.