Posted

23 February 2023

Salary

SGD66000 per annum

Location

Singapore

Job type

Contract

Discipline

Renewable Energy

Reference

BH-32691
Consultant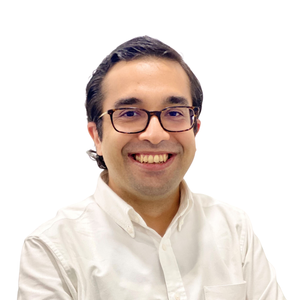 Back to jobs
Site Engineer (Advanced Metering Infrastructure)
Job description
Site Engineer, Mechanical Electrical and Controls Automation 
Location:
 Singapore,
Category:
 Construction
Job ID:
 BIA00089S  
Your Impact:
Our client is a global engineering company currently involved in a large-scale public utilities (water treatment) project in Singapore. Their Water business would like to welcome you to be part of an Advanced Meter Infrastructure (AMI) project as a Site Engineer, Mechanical Electrical and Controls Automation. You will be part of an exciting Water Infrastructure project which involve in a digitalisation metering across Singapore.
This Site Engineer (SE) role will oversee the installation, testing, commissioning and monitoring of Advanced Metering Infrastructure (AMI) Smart meters as part of the AMI Demonstration Project. The SE should have an interest and/or understanding of water metering system, plumbing system with local regulatory requirement, and wireless communication, M&E installation for smart meters, as well as IT skills. The SE role includes oversight and supervision of meters across Singapore. Weekly reports on the data and statistics will be required with OMNI Software tools and reporting to Functional and Project Managers.
Reporting to the Project Manager and the Implementation Manager, mainly responsible to evaluate, select, and apply standard contract administration, measurement, and verification techniques to the administration and assessment of AMI meter performance against an agreed set of criteria with the client. Essential Duties:
Supervision of initial oversight of configuration and successful installation and commissioning of AMI meters.
Ongoing oversight and documentation of results including communication signal strength, signal quality, alarms, noise and alerts.
Verify meter data through Meter Data Management System (MDMS) and correctness of data to the Electronic Billing System (EBS).
Oversee Contractor's performance against contract specifications and requirements.
Prepare reports, alert the client and employer of any pending issues, and make recommendations on the project's success.
Manage and oversee assigned Inspectors to oversee the quality of work and create defects list for lapses in field quality.
Support and resolve issues identified in the field by the AMI contractor during the meter change out process (plumbing issues, damage to customer property, etc.).
Supervision and assurance site checks on 100% of the meter installation/replacement works performed by the AMI contractor.
Support the scheduling and coordination with the AMI contractor for high profile large customers, and secure sites that require additional attention and logistics.
Support the AMI Implementation Manager in addressing systemic quality issues in the field associated with specific installers or procedures that require reviewing.
Attend periodic stakeholder and management level meeting with the Client and programme management team on successes, areas for improvement, and other general feedback from the day to day installation activities.
Ensure AMI contractor issue letter of meter replacement to customers in advance and after the meter replacement.
Here's What You'll Need:
To be a successful candidate you shall possess:
Minimum Diploma in Mechanical / Electrical / Instrumentation Control and Automation or equivalent 
Minimum 3 years of relevant working experience in overseeing/supervising site/field works or construction management
Familiar with local regulatory requirements
A Singaporean working right