Consultant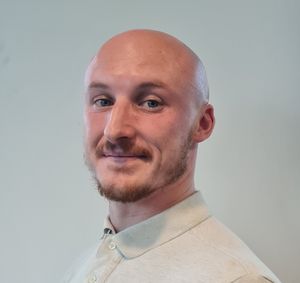 Back to jobs
Structural Renewables Engineer
Job description
Are you interested in working as a STRUCTURAL RENEWABLE ENGINEER? Then this could be the role for you.
The role is within the Business Area Energy Systems and comprises the delivery of due diligence and owners' engineering services of wind and solar projects to customers in Japan and other countries in APAC.
The position is based in Yokohama, Japan on a hybrid work approach.
Key responsibilities include but are not limited to:
Perform Project Engineering tasks including Owners Engineer, Independent Engineer, Due Diligence reviews, Lenders Technical Advisory and related scopes of work.
Feasibility and front-end engineering addressing: support structures, Offshore installation, O&M, CAPEX/OPEX and scheduling.
Engineering support pre-construction and through design, fabrication and construction for customers / main contractors.
Working as part of the Project Engineering group, focusing on the civil / structural component whilst communicating and integrating with those responsible for other project aspects.
Plan, project manage, execute and report on all aspects of Owners Engineering delivery and related scopes of work and technical report writing.
Producing proposals and working with colleagues to build existing and new service areas in relation to power systems, storage and renewable energy.
Assist in the preparation of technical papers or presentations.
Key experiences/ educational background:
Bachelor's Degree Civil (Geo-technical) or Structural Engineering. A relevant masters and/or post-doctoral degree will be looked upon favourably.
Proficiency in a range of international structural design standards, particularly those in common use in the Japanese market (including JSA, JSCE, BSLJ, JIS, IEC, DNV, API and ISO etc.)
3-5 years of structural and/or Geo-technical engineering design experience. Experience with large scale wind turbine foundations, ground mount PV power plant. Understanding of fatigue in structures.
Experience of developing proposals for work, including budgets, appropriate contractual terms, and undertaking negotiations on scope and price with customers.
Familiarity with programming languages such as Python or Matlab, etc.
Languages:
Japanese: native level
English: Fluent
If you are interested in this role and meet the requirements, please apply below or contact me at reece.s@worldwide-rs.com.