Consultant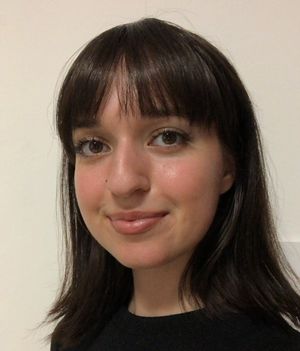 Back to jobs
Wind Turbine Generator Package Manager
Job description
Are you looking for a new opportunity?
My client is a leading offshore wind developer and first-mover in emerging offshore wind markets. It specializes in providing project development and construction management services to offshore wind projects for another international company, a leading renewable infrastructure investment fund with EUR ~16bn under management. Their development activities are growing rapidly with projects in Europe, North America, Asia and Australia.
Their activities recently expanded to Italy, and they opened an office in the center of Milan to manage some of the first-ever commercial scale floating offshore wind projects in Europe. They are looking for a Wind Turbine Generator Package Manager to join their elite team of industry experts.
As the Wind Turbine Generator Package Manager, you will be responsible for managing the Wind Turbine Generator package, and work with development and integration of the turbine technology. This role will be part of the local project team, an empowered, agile, cross-functional group of highly-experienced professionals from the industry. Some cross-market projects engagement is expected given the strategic importance of floating foundation technology and fabrication capacity for the successful deployment of the overall European pipeline of floating offshore wind projects.
Areas of responsibility
The main responsibility will be to lead the Wind Turbine Generator Package for the Italian projects is to manage the engineering, lead a procurement process and take the package from development through Financial Close to construction phase. We see this as one of the most challenging tasks in the industry as our project will deploy next generation turbines on floating foundations for deep water and integrate dynamic cables. Furthermore, the Wind Turbine Generator Package manager is responsible for developing the local supply chain to deliver these next generation turbines.
Your primary task will be to deliver complete installed and commissioned foundation assets, ready to be handed over to operations. As a Wind Turbine Generator Package Manager, you will develop and lead a specialized team in the EPC organization.
You will proactively ensure that the works are carried out based on balanced contracts and optimized with respect to time, costs and HSEQ, including negotiation and recommendation of relevant contracts.
The Wind Turbine Generator Package Manager will have the following key responsibilities:
develop and lead the Wind Turbine Generator Package team of specialists in fabrication and installation
collaborate with EPC management, engineering, and procurement teams to optimize the project
coordinate with peer projects and take on mentorship for emerging talents
head project meetings and participate in cross-project and other relevant meetings
manage the operational and technical scope, including planning and execution of the package
manage schedule and budgets
tender, negotiate and manage relevant contracts
manage risk and interfaces
manage communication and relevant stakeholders
ensure high focus on quality and HSE are maintained
Your profile
You are an experienced team leader with a track record of successful development and execution of Wind Turbine Generator projects looking for a new challenging project. 
You have a suitable degree in engineering and can demonstrate outstanding results achieved from previous experience within foundation package management in both development and construction.
We work in an international environment, and it is therefore essential that you can demonstrate excellent communication skills and speak and write English fluently.
You must thrive in a fast-paced environment and be capable of handling numerous tasks simultaneously without losing perspective. You can create results through teamwork and develop good relationships with your colleagues and external business partners.
Qualifications include:
A degree in engineering preferably structural or mechanical engineering
Proven experience with delivery of a foundation package through construction phase, including experience with procurement, contracting and negotiation at international level
Strong project management and leadership skills are required (PMP training is preferred)
Broad understanding of the offshore wind industry
Ability to communicate efficiently and effectively (incl. fluency in English and Italian would be a benefit)
Global mindset being responsive to local and remote sparring, inputs, and requests 
Perseverance and an ability to prioritize and execute tasks to meet deadlines 
Team oriented mind-set and strong interpersonal and relationship building skills
Business awareness and understanding of the key drivers and levers that influence business performance 
Focus on safety and quality
Effective computer skills; Microsoft Office Software incl. Power Point
International work experience
What we offer:
You will be offered a lot of responsibility in a young scale-up organization with an exciting, professional, and challenging work environment. You will join our diverse team, which currently counts above 200 employees globally. We provide a competitive salary package for the position.