People are our Purpose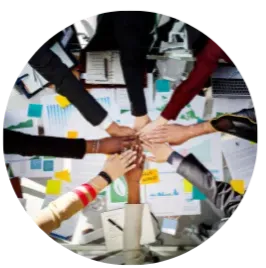 ​Whether you're a candidate, client or employee, everyone who partners with WRS becomes part of our community. We're all about people, and improving lives, it's why we come to work every day.
As a multi-award winning global workforce solutions provider to the energy industry, covering Renewables, Oil and Gas, Marine and Construction WRS creates exciting partnerships, placing the best talent with the right companies.
In short we're matching talent and projects to fuel a sustainable energy sector.
​But that's not all we do – we offer a wide range of services to our candidates and clients around the world. With a global presence, we offer in-country services on every continent, improving the lives of our candidates and helping our clients achieve their objectives on some of the largest projects across the globe.
​
What our employees thinkAwards and CertificatesMeet the WRS Team
​
​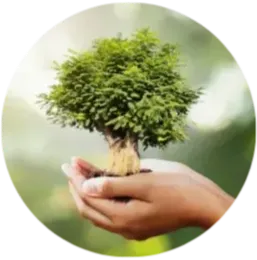 Social Responsibility is our goal
At WRS we understand how important it is to have a workplace which practices social responsibility, so we have created several policies to help us achieve this. Our EDIB charter ensures equality, diversity, inclusion and the sense of belonging throughout our business and our chosen charities are those close to the hearts of our people. We're also creating new strategies to capture, track and report our ESG performance to enable us to reach our sustainability targets.
​
​
What can we do for you?
For your career
Whether you're a junior manager looking for the next step in your career, a long-term contractor looking to find your next position, or a senior professional seeking discrete help to move ahead, our specialist teams are available to help you to secure your next position.
See our vacanciesMeet our consultants
Upload your CV or Register with us at the top of this page.
​
For your business
Offering a true partnership, WRS will build a bespoke solution based on your individual needs, ensuring you receive the support that works for you. Whether it's a one-off permanent placement for an EPC Site Engineer in Europe or delivering a fully staffed managed service project for several cross-continental offshore vessels, WRS can find the right fit to help your business achieve its goals.
Find out moreConnect with our Business Development Team
​
Our Mission
WRS' mission is to be recognised as the 'go to' recruitment company by our clients and candidates. By enhancing our services & expertise through a program of continual improvement, our aim is to exceed service delivery expectations to the benefit of our clients, candidates stakeholders and employees.
Our Values
​Understanding our clients' needs and those of the industries in which we operate; delivering safety and security in everything we do.

Delivering recruitment services with honesty and transparency, equality and consistency; employing ethical and moral processes in a compliant and law-abiding environment.

Instilling excellence and a genuine feeling of responsibility in all tasks undertaken.

Providing specialist industry and discipline focused services; consultatively delivering information to keep your business / career moving.
Our Accreditations and Affiliations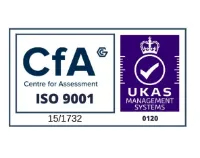 WRS operates an ISO 9001:2015 certified quality management system. We aim to continuously improve customer satisfaction and provide services that meet our client's standards and expectations.

WRS complies with the Cyber Essentials Scheme throughout our global offices.
​
Our History
WRS is a multi-award-winning global workforce solutions and mobilisation company. We opened our doors in the UK in 2008 with five founding members. In 2022 those numbers have risen to 65 employees across four continents.
Alongside our UK head office in Altrincham, South Manchester, we have busy offices in Singapore, Kurdistan, and the USA, and remote workers across Europe and Asia. In 2021 we also announced our joint venture with Q Sourcing Servtec, WQS Recruitment Services, supplying manpower to the oil and gas sector in East Africa.
From our core permanent recruitment services, we have now successfully expanded into the contract, global mobilisation, managed services and technical services space, in four key industries.
With a focus on the energy market, WRS now employ more than 50 specialist consultants with expertise in specific geographies for key sectors in the renewables, oil and gas, marine and construction industries.
​
2008

WRS Established

WRS was established in 2008 by owner founders Mark Brown and Francis Dunleavy.

2014

WRS Kurdistan

WRS Kurdistan was established in 2014 offering workforce solutions to some of the most established clients in the oil and gas sector.

2015

WRS Singapore

​WRS Singapore was established in 2015 supplying talent to the APAC region.

2019

WRS Ireland

​Established in 2019, WRS provides Recruitment and Workforce Solutions locally to Ireland's fast growing Energy sector whilst also serving as a gateway to the wider European Union.

2021

WRS East Africa

​WRS East Africa trading as WQS Recruitment Services was established in 2021. A joint venture between Worldwide Recruitment Solutions and Q Sourcing Servtec.

2022

WRS USA

Incorporated in 2022, WRS USA was added to the Worldwide Recruitment Solutions list of global locations. Providing recruitment solutions for both the Energy and Construction sectors.

Work for us
It's a great time to join WRS. We're growing fast, creating opportunities for you to develop a career with us. With staff across the globe, we're brimming with talented people who make WRS a business to be proud of. Now, we want you to join the team.