Back to Disciplines
WRS' Marine division is expert in delivering the very best personnel, for a wide range of projects worldwide. We have developed a reputation for delivering an unrivaled standard of service and have experience in supplying staff for a wide range of high-profile projects and roles over the last 14 years. We work in close partnership with our clients to provide opportunities for skilled and experienced candidates to work in the most exciting marine roles across the globe.
With geographical hubs in Europe, Africa, the Middle East, APAC and North America, supported by a network of established and trusted partnerships, we offer truly global solutions. Our managed services and project management and consultancy teams specialise in taking on entire projects so you can be assured no matter how large or small your project, WRS can help you.
​Watch this short video to learn more
​
We listen to our client's recruitment needs and help you plan, attract, and build the teams you need to deliver your projects to the highest standard. With a growing and diverse database of active candidates across the sector who are open to new opportunities, we have the talent you are looking for. We can assist with any project specific requirement, contact us now for more details.
Marine offshore workforce team
Our team have more than 45 years of experience in crew management for a broad range of vessels providing services to the Oil and Gas and Renewables markets. We recruit and mobilise crew for both permanent and contract positions, to man ships, across oceans throughout the globe, including Southeast Asia, Middle East, West Africa, Gulf of Mexico and Europe.
We are always on the look-out for great candidates to fulfil a range of roles within Marine crew management services and technical services. We manage all aspects of crewing a vessel or vessels, which can encompass managing one or two smaller vessels, right through to a fleet of state-of-the-art DP3 vessels.
We recruit for a wide variety of roles, such as: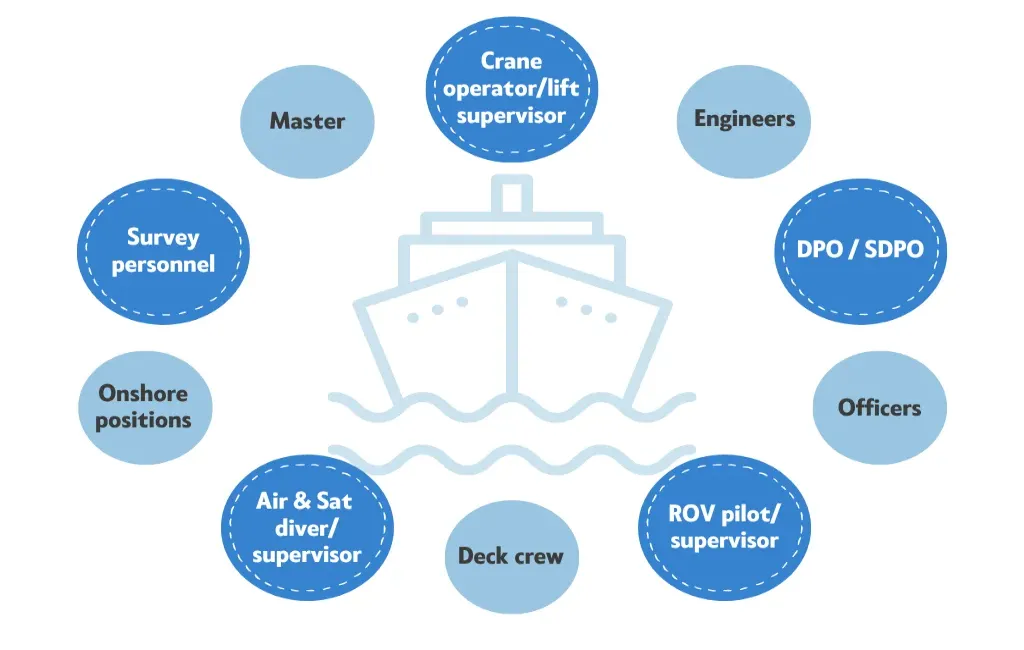 Marine onshore workforce team
We offer our candidates a safe pair of hands in which to place every aspect of your shore-based career. Your consultant can give you confidential career advice while discretely approaching specific employers on your behalf to generate interest in your skills and experience. We recruit for a broad range of permanent roles with high profile ship owners/operators.
If you are interested in a career in the shore-based maritime space, WRS can help you to reach your long-term career goals and aspirations. Are you looking to make the jump from ship to shore? We can help you make full use of your skills and expertise if you want to make the change to an onshore career.
Upload your CVContact a Consultant
We recruit for a wide variety of roles, including: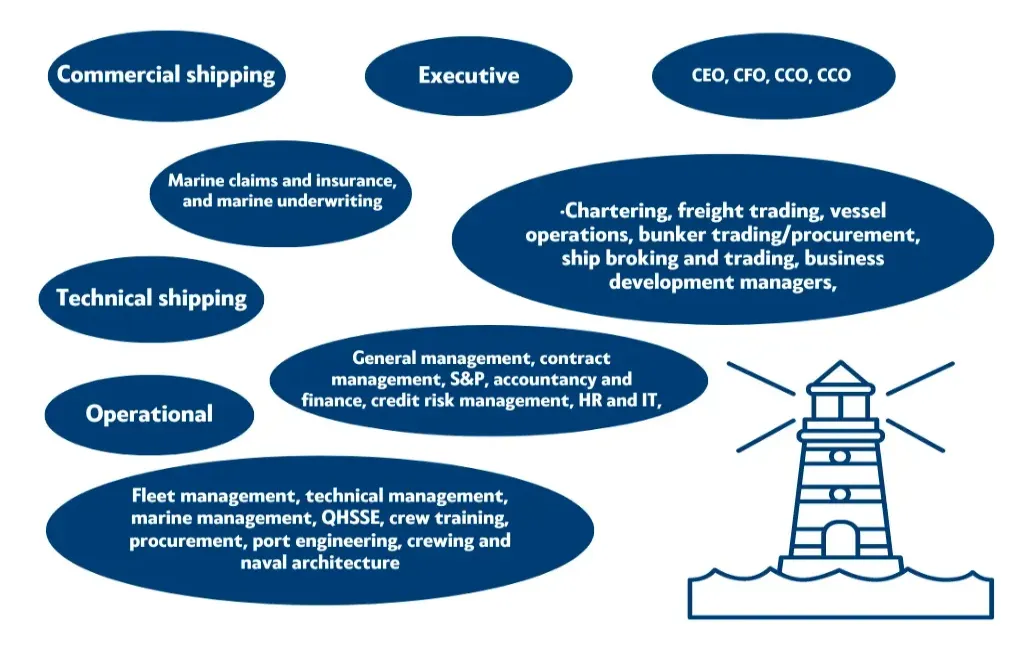 WRS' Contract Solutions provide you with everything you need to ensure your contracted personnel are compliant and ready to start work. We understand contractors are key to the success of your projects and that's why we take care of everything for you. From mobilisation to payroll, you can rest assured we will help you realise your project goals.
Find out more about our Contract Solutions
Contact the WRS Marine team
If you're looking for a life-changing career move within the marine industry, WRS should be your first port of call.
You can reach the UK offshore and onshore teams on +44 161 926 2525 Option 1 or email us on WRSMarine@worldwide-rs.com
You can contact the Singapore Marine team on + 65 6206 5610 or email us at Singapore@worldwide-rs.com
​I have worked at Worldwide Recruitment Solutions Ltd for 3.5 years as an Account Manager within the Marine Division. Having come from a financial solutions background the world of recruitment was completely new to me, however I haven't looked back since!From my very first day at WRS the company were so welcoming and have been very supportive over the last few years, I can honestly say the team are not just colleagues, but have become friends too. I genuinely love my job although there are certainly challenging days and weeks. My role entails liaising and building relationships with clients and crew, issuing contracts, arranging travel, visas and any required training, keeping the rota and pay tables updated, processing timesheets and expenses, and any other general queries.WRS are a great company to work for, the management team are approachable, open and honest in all situations, and are always looking to promote within. I have recently been promoted to Principle Account Manager so am delighted my hard work has paid off and been recognised.

Jodie McLoughlin

Crewing Account Manager

My journey with WRS started in May 2021when Covid restrictions were starting to lift. I moved from Derry in Northern Ireland to Manchester to join WRS as a Trainee Recruitment Consultant with no prior experience or knowledge in Recruitment or the Marine sector. From day one I was given extensive training from our dedicated L&D department, which gave me the foundations of Recruitment. I also got support from a mentor, in my case an experienced Recruiter called Stuart, who honed my knowledge in the Marine industry. Thankfully with the training and advice given to me, I was able to make a quick start as a recruiter, achieving some early success by making my first placement within my first 2 weeks. I noticed quickly that recruitment wasn't always full of highs, there were many challenges to overcome too. The continuous weekly support meetings with HR and Stuart provided me a regular platform to continually develop and in just 4 months I was promoted to Recruitment consultant. By December of the same year, I was given an opportunity to work within the Business Development team. My initial training in BD was provided by L&D - it was like starting anew once again! I was impressed with the support I received in my training which really prepares you for every aspect of your recruitment career. Our Head of HR, Emma, checked in with me weekly in my new role while we continued to do regular BD training sessions. There are many challenges in Business Development that I am learning to overcome, and Matthew Spells and Scott Redfern, my two colleagues on the BD team, are always ready to give me advice whenever I need assistance – it's amazing to tap into their 20+ years of Maritime BD experience. I am looking forward to continuing my business development career as I know I am only at the start of this long journey. With the guidance of my colleagues at WRS, I know I will always have the support I need at hand.

Jordan Lee

Business Development Consultant

​WRS has given me the opportunity to continue working in the industry I love. Before I joined, I was working as a Marine officer but decided I wanted a change. I was sure I could use my previous experience to become a successful recruiter. With the guidance and support of WRS I have progressed from Trainee to Senior Recruitment Consultant and am a mentor to many of our new starters in the division. Working with a great bunch of people really helps and I enjoy the variety my role offers. Having the responsibility of training and mentoring new employees has helped my growth significantly and I am thankful to WRS for giving me the opportunity. What's also great about working at WRS is the flexibility which enables me to split my time between home and the office, I do like to work remotely but also love being with the team where we can share our experiences.

Stuart McNeill

Senior Recruitment Consultant

​WRS offer a transparent work culture, the managers and mentors treat everyone as valued team members. Stuart McNeill has been an excellent mentor for me, right from the day I joined WRS. He has always been with me and made me feel comfortable, guiding me to handle my daily tasks by preparing short videos or tutorials. He is there for me anytime of the day, even though I am working in a different country and time. Working remotely has not been an issue for me as WRS have provided all the training and support I need to work efficiently from my home.

Swapnil Khopkar

Recruitment Consultant

​"Joining WRS after coming from a long-standing job of 7 years was a big and scary change for me. Nine weeks in and I am so happy I took the leap, WRS are my kind of people! From the interviews, to joining, everyone has been so welcoming, they all love helping in any way they can, with smiles on their faces. Everyone gets on really well with each other, and I'm looking forward to a long career at WRS. I can't wait to see what the future holds for me at such a well-established company."

Sophie Screeton

Crewing Account Manager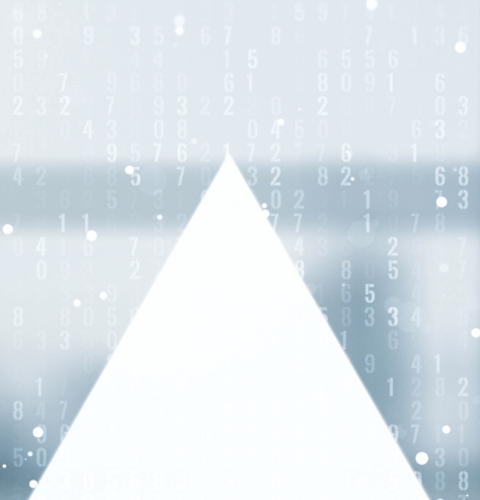 The energy industry is a dynamic and pivotal sector that plays a vital role in shaping our world's future. As such, it offers abundant opportuniti...
Read more