How can we help you?

WRS is an award-winning global workforce solutions provider to the energy, marine, and technology industries. With a global presence, we offer in-country services on every continent.

We match talent and projects to fuel a sustainable energy sector and we can help you!

Whether you're looking for a full time permanent job, or to join a crew aboard a vessel on a 12 month contract, our specialist teams can support to find the right role for you. Having consultants across the globe with excellent local and industry expertise, WRS can provide the exact service to meet your needs.

Take a look at our current vacancies here.

Don't worry if you don't find anything suitable this time, just register with us and we'll get back to you when something becomes available to suit your skills.

There's plenty of competition in the talent pool, so how can you improve your chances of success?

​Download our free guide today and find great tips to help you throughout the recruitment process. How to create a great CV/Resume, what questions to ask in an interview, and much more. Let us help you enhance your job prospects.
Latest Jobs
We're always looking for talented individuals to join our winning teams. Have a look at our latest roles and if you have the necessary requirements apply now.
We hope to hear from you soon.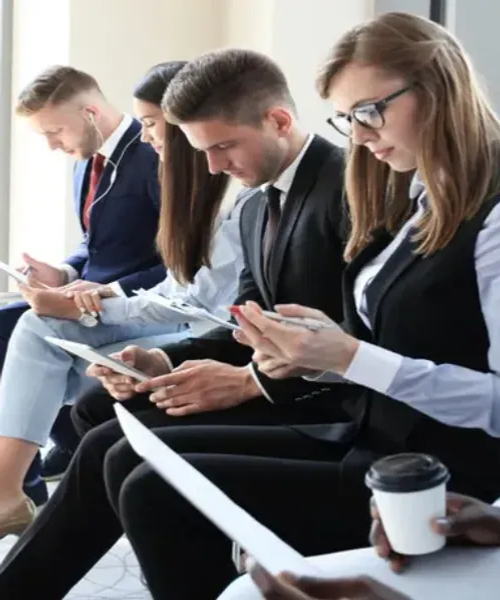 01

Upload your CV

02

Listening to you

03

Finding a role

04

The Interview

05

The Offer

06

Congratulations!
WRS Candidate Testimonials
​For two years now I've had business relations with WRS and my experience is more than positive.Helping me from the first contact, guiding me through the employment process, and assisting me during my working period. Always willing to help, with a positive attitude, alerting me to any kind of possible changes or trouble related to my employment.I've never experienced any problems or delays with my salary, receiving messages promptly about schedule changes or other. WRS's people regularly contacted me to ask about my work and possible troubles and offer assistance of any kind with my employer. I liked best the positive approach and readiness to help.In my long engineering career, I have been working in many countries, directly employed or working as a contractor over different agencies, having good or not-so-good experiences.But what sets WRS apart from all others is more than professional relations. I've never experienced such a caring and willing to help relation and this is why I wish to continue with WRS for future opportunities.

​My experience working with David Hanley has been great. Since the beginning of the process of contracting me, he has always been very clear about what the client needed and expected from me. He also tried at any time to get the best deal for me.He took the time of answering all my emails containing questions or doubts about the job. He is a very patient person and called me when I had troubles understanding some parts of the contract. He always calls to see how everything is going or to see if I need something.This is my first time with a Contract from a company outside my country and I am glad to say that the experience had been very good.

María Eugenia Chacin Muñoz

​In March 2022 when I was looking for a career change/ new opportunity, the first name that came to my mind was WRS. I preferred WRS due to its sheer market knowledge and trust developed over a period of time in the oil and gas industry.I was surprisingly delighted to know that WRS had identified a job opportunity with a major operator which met all my expectations. WRS also provided me with all the job details and client expectations which helped me to qualify for the interview. I was offered the new Job position by May 2022.The entire recruitment process was swiftly completed within 3 months' time. I am currently enjoying my new Expat permanent staff position with a Major operator in Dubai City. I appreciate WRS for their responsive support and how they maintained good communication with me throughout the recruitment and onboarding processes. I would definitely recommend WRS to new candidates who are looking for excellent career opportunities with reputable companies in the oil and gas industry to excel in their careers.

​As you are aware, I have just completed my first rotation and am currently on my rotational leave.I would like to express my gratitude for the great opportunity and all the support I received during the hiring process with Total Energies, Uganda. This project has been truly exceptional due to its work conditions. I'd also like to extend my thanks to the entire WRS team. I have felt their support throughout, and I was genuinely delighted to work with a highly professional team while continuing to receive support.I am hopeful for continued work with WRS, as a football enthusiast, I can liken WRS to a Champions League team led by players of the same calibre. I am grateful for the opportunity to work with this great team.Thank you again, I appreciate everything that was done during the hiring process and for the continuous support I am receiving from the WRS team.

​I worked with John at WRS to land my current position. John found me through LinkedIn when I was looking to transition into a position that better fit my skills and experience. When John reached out initially, I was hesitant about the role he presented because I wanted to start negotiating at a higher rate than what was being offered. But John believed the company needed what I had to offer and that he could negotiate on my behalf. I put my trust in John and he delivered. I appreciate that he listened to what I wanted in a role and where I was headed career-wise, and was intuitive enough to see that the company and I would be a great match with some work on his part. I am very happy in my current position and the company are very happy with my work. So its safe to say, John was right! 

Schezelle J. Ward

, Document Control Specialist and SharePoint Administrator

​The process was done very professionally and smoothly from WRS. Onboarding all went well, discussions and explanation of the process and benefits was all excellent, communication has been great and payroll/expenses process has been smooth and effortless. To be honest, I think this is the first time that I have set up payment internationally where it all went smoothly on the first go round in all the years I have been working overseas. I will hope that you will continue to hold the contracts as I would be happy to continue into the future with WRS.Oct 2021

Erica Francis

, MPD QAQC Advisor
We are Trusted
When you partner with WRS you can be confident we will deliver our promise to you. Our clients trust us to go above and beyond for them.
Listen to what they have to say.
Connect with our Consultants.
Our consultants are on hand to support and guide you through the whole recruitment process. Reach out to them now to book a confidential chat.