Back to Disciplines
WRS' Oil and Gas division is expert in delivering the best personnel for a wide range of Oil & Gas Operating companies ranging from super majors to small independents. We also work with multiple Drilling Contractors, Engineering, Procurement & Construction (EPC) companies, PMC's and Services companies. We have developed a reputation for delivering an unrivalled standard of service and have experience in supplying staff for high-profile projects and roles over the last 14 years. We work in close partnership with our clients to provide opportunities for skilled and experienced candidates to work in the most exciting oil, gas and energy roles across the globe.
With geographical hubs in Europe, Africa, the Middle East, APAC and North America, supported by a network of established and trusted partnerships, we offer truly global solutions. Our managed services and project management and consultancy teams specialise in taking on entire projects from inception to completion. You can be assured no matter how large or small your project, WRS can support you.
Watch this short video to learn more
​
Here are some of the disciplines where our specialist teams can assist:
​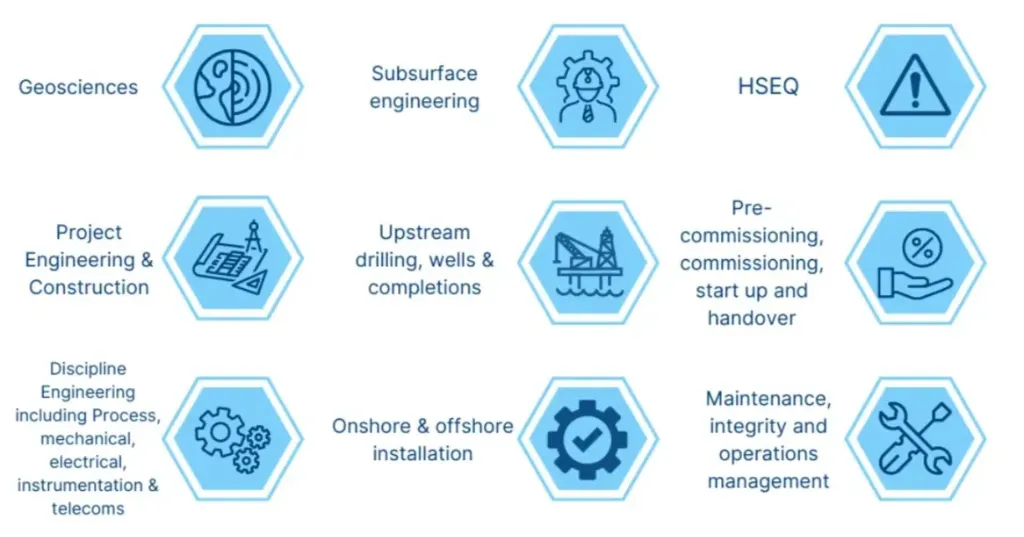 We listen to our client's recruitment needs and help you plan, attract, and build the teams you need to deliver your projects to the highest standard. With a growing and diverse database of active candidates across the sector who are open to new opportunities, we have the talent you are looking for. We can assist with any project specific requirement, contact us now for more details.
View our full WRS brochure hereContact Us
Our level of insight puts us in the ideal position to service all of your oil and gas recruitment needs worldwide, across both upstream and downstream operations.
We offer our candidates confidential career advice and are happy to discuss opportunities, whether you're looking for your next contract position or a life-changing career move within the renewable energy industry. Market expertise means we can discuss current market conditions, while discretely approaching specific companies on your behalf, to generate interest in your skills and experience.
If you are interested in a career in the renewables space, WRS can help you to reach your long-term career goals and aspirations and make full use of your skills and expertise.
Upload your CVContact a Consultant
WRS' Contract Solutions provide you with everything you need to ensure your contracted personnel are compliant and ready to start work. We understand contractors are key to the success of your projects and that's why we take care of everything for you. From mobilisation to payroll, you can rest assured we will help you realise your project goals.
Find out more about our Contract Solutions
Contact the WRS Oil and Gas team
If you're looking for a life-changing career move within the oil, gas or energy industries, WRS should be your first choice.
You can reach our UK team on +44 161 926 2525 Option 2 or email us at WRSOilandGas@worldwide-rs.com
​Oil and Gas Jobs in Kurdistan
​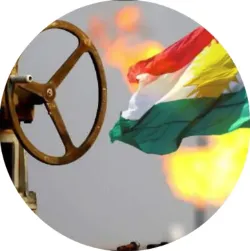 Since 2011 the world's major international oil and gas companies have been operating in Kurdistan, more recently the market is dominated by predominantly independent operators. Over the last 9 years, WRS has become a leading Kurdistan recruitment provider and branched out into multiple sectors. We are now supplying talent across the Energy, FMCG, Hospitality, Construction, Trading & Commodities, Pharmaceuticals, Automotive, Telecom & IT sectors. We provide workforce solutions for some of the world's most important projects and Kurdistan is a large part of our global focus.
Projects in country are gathering speed and the demand for talent is set to rise exponentially over the next five years. With this there are great opportunities to enjoy long term employment in Kurdistan. The number and variety of oil and gas jobs available with some of the world's leading energy companies, working on major oil and gas projects in country is increasing and WRS Kurdistan is ideally placed to help you with all of your recruitment needs.
Whether you're looking for a new role in Kurdistan or have staffing requirements, WRS Kurdistan can help.
​
East Africa – Uganda & Tanzania
​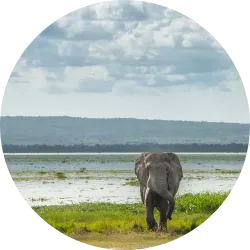 In 2021, Worldwide Recruitment Solutions Ltd (WRS) and Q Sourcing Servtec (QSS) registered a joint venture with an established office in Kampala, Uganda and Dar Es Salaam, Tanzania. Bringing together the capability of both international companies enabled us to offer our full suite of services to the local people of East Africa in multiple industry sectors.
Our Ugandan joint venture company, WQS Recruitment Services Ltd, is approved on the National Supplier Database (NSD) with the Petroleum Authority of Uganda (PAU) for the supply of goods, works and services in the oil and gas and mining industries in Uganda. In Tanzania the Q-Sourcing company is our local entity, registered to operate as a private employment promotion services agency.
We offer fully compliant recruitment, contracting, payroll and logistics services for local and expatriate personnel in Uganda and Tanzania and in 2022 are providing our services to the entire client base on the Tilenga, Kingfisher and EACOP projects.
If you're interested in finding out more, just click the image above.
​
​
​Since joining WRS straight out of University in July 2021, I made the move from Teesside to Manchester to become a part of the Oil and Gas recruitment team as a Trainee Consultant. Working alongside the experienced consultants in the team has been incredibly beneficial, as they provided me with valuable training and industry insights. Thanks to their support, I successfully placed my first job and have since flourished in European recruitment. One aspect I truly appreciate about my journey at WRS is the level of trust and freedom I've been given in my role. This trust in my abilities allowed me to transition into Business Development after just 18 months. I've now been in this role for 8 months and I must say, I absolutely love it. What makes it even better is the clear progression plan laid out for me, providing exciting opportunities to grow our core business and even travel across Europe for client meetings. I feel incredibly fortunate to be in a position where I can take on new challenges and explore exciting opportunities. The support and encouragement from WRS have been instrumental in my personal and professional growth over the past 2 years. I am genuinely excited about what the future holds, watch this space.

Lee Hall

Business Development Consultant

​I started at WRS almost 12 years ago with only a years' experience in recruitment and zero knowledge of the energy sectors. I was given a PC, a phone, and a directive to go and explore the contract hire market in the Oil & Gas sector. Fast forward 12 years on and I am the Global Business Development Manager for the WRS Group, working across all our Energy divisions. I've spent time working in and developing all of our international offices. I am the client lead for most of our major accounts and more recently I have become a Director of our Joint venture businesses in East Africa. One of the key factors of my success is the autonomy the business has allowed me whilst constantly supporting the development work I have produced. Every step of the way our CEO and senior management team have been behind me to assess the opportunities coming to the table and make the right decisions on which to pursue. Together we have built and developed the international side of the group from a starting point of 10 people in South Manchester to our current standpoint of 5 global offices and a headcount approaching 100 people. I couldn't imagine working for another company. This is my home; this is my business, and this is where my heart is. Who we are and the work we do here at WRS defines us. The key to our success is the level of service we provide to our customers and candidates. Our reputation precedes us, and our client testimonials continue to verify this.

Chris Morton-Collings

Global Business Development Manager

​I have always had an interest in the Oil & Gas sector, it's something I've had an ambition to get into. So, I was delighted when I saw the position advertised and even more delighted when I was asked to join the Contractor Care Team at WRS. On my very first day, I received a great training plan from Emma Upton (HR) and my manager Richard Baillie-Gray. The guidance and support within my role have enabled me to learn new things each day about the sector and I felt confident operating in my role very quickly. I genuinely enjoy my job and all the people that work here. I look forward to developing myself here at WRS.

Joanne Street

Contractor Care Consultant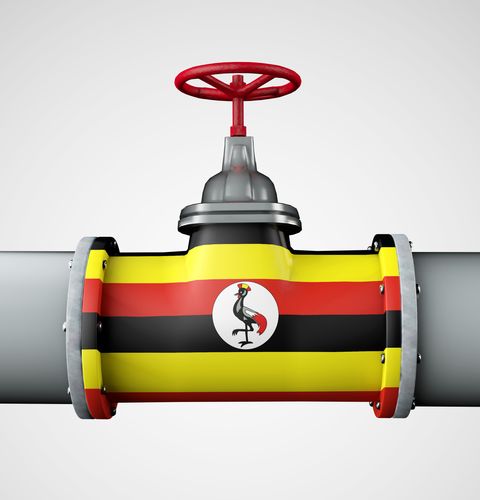 ​Whilst much of the world is shifting towards a future in renewables, some areas are only just monetising traditional energy sources. And there's n...
Read more