​Whilst much of the world is shifting towards a future in renewables, some areas are only just monetising traditional energy sources. And there's no truer representation of this than in Africa, where energy market developments are in a state of flux on both sides of the coin.
From new oil discoveries, to plans for multimillion-dollar hydropower projects, the market is in motion on all fronts.
Of course, with emerging projects comes new opportunities for companies and contractors alike.
With that in mind, here's what you need to know about Africa's developing energy market.
Big deals in Uganda
Uganda discovered crude oil reserves back in 2006, but a lack of infrastructure and disagreements between oil firms and governments meant that oil field production was repeatedly delayed.
However, TotalEnergies and China National Offshore Oil Corporation (CNOOC) have now reached an agreement with Uganda and Tanzania that finally allows the nations to commercialise this discovery.
The deal sees $10 billion invested into the development of oil fields, processing facilities and a pipeline network in Uganda, extending through Tanzania to carry oil to a port on the Indian Ocean.
This is set to create around 160,000 jobs, but TotalEnergies isn't stopping there. They've also confirmed mutual intentions with Uganda to collaborate on large-scale renewable energy development projects, including solar, wind, geothermal and more.
It's safe to say that Uganda will be an active hub for both traditional and renewable energy working opportunities for many years to come. And there's plenty of activity elsewhere on the continent, too…
Pushing for renewables
South Africa is in the midst of an electricity shortage crisis. In response, many are calling for large renewable projects to take over the currently coal-dominated supply.
But with the country unsuited to produce hydropower, tidal and geothermal power, all eyes are on wind and solar methods.
They're quick to build, cheap to run and fit the climate well. Whether this can produce enough energy to help the country hit their peak usage periods is a contested point, but the potential to benefit from renewables is certainly there.
This lack of electricity is no different for many East African nations, and renewable energy is yet again the solution being put forward. The data exists to back it up, showing the encouraging potential for wind, solar, and unlike South Africa, hydropower.
A combination of satellite imagery with local data has shown the viability, affordability and overall potential of these methods not only to get households the electricity they need, but to improve healthcare and education, and boost the economy.
It's even been identified that renewable energy potential is high where donor aid is needed most.
South Sudan is an example of where these intentions are desperately trying to be put into action.
Unfortunately, the 2013 civil war meant that Norwegian funding to build a 43-megawatt hydroelectric dam was redirected to humanitarian aid.
But the nation is once again looking to include hydro and solar power, amongst other sources, to revitalise its power sector.
WRS at the forefront
There's no doubt that Africa's energy market, particularly in the East, is rapidly developing, making it a hive for a whole host of working opportunities, both now and in the future.
Currently, our staffing solutions are highly active in Uganda and Tanzania, with additional presence in Rwanda, Kenya and South Sudan.
Our end-to-end staffing solution offers contractors and hirers full support around payroll, immigration, compliance, global mobility and more.
We take care of all the heavy lifting and complexities associated with overseas placements, so you can get the work or workers you need, without the hassle.
To learn more about how we can help achieve your goals, get in touch today.
​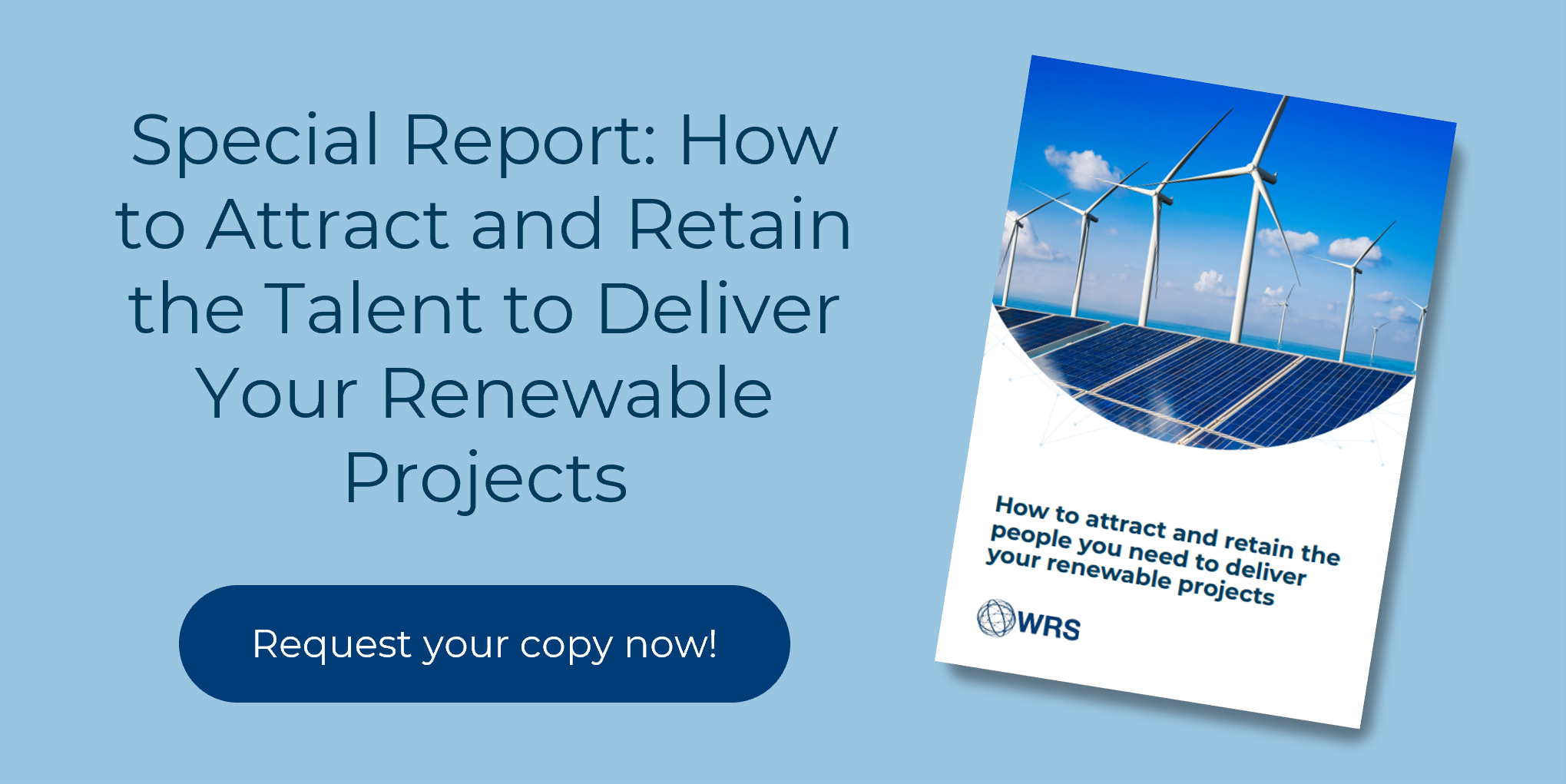 Are you a client looking at how to attract the talent you need to deliver your renewables projects?
Acquiring key talent for your renewables projects is tough in this current tight market. Discover how to attract the best talent in the sector, stand out from the competition, boost your employer brand, fine-tune your recruitment strategy and more by requesting your free copy of our special report.

​Request Your Copy Here