Back to Disciplines
WRS' Renewable Energy division is expert in delivering the best personnel for a wide range of projects worldwide. We have developed a reputation for delivering an unrivalled standard of service and have experience in supplying staff for high-profile projects and roles over the last 14 years. We work in close partnership with our clients to provide opportunities for skilled and experienced candidates to work in the most exciting renewable energy roles across the globe.
With geographical hubs in Europe, Africa, the Middle East, APAC and North America, supported by a network of established and trusted partnerships, we offer truly global solutions. Our managed services and project management and consultancy teams specialise in taking on entire projects so you can be assured no matter how large or small your project, WRS can help you.
​Watch this short video to learn more
​
We work across the renewable energy and construction space globally, supplying local and expatriate talent to fill mission-critical roles for both onshore and offshore projects, across all sources of renewable energy including: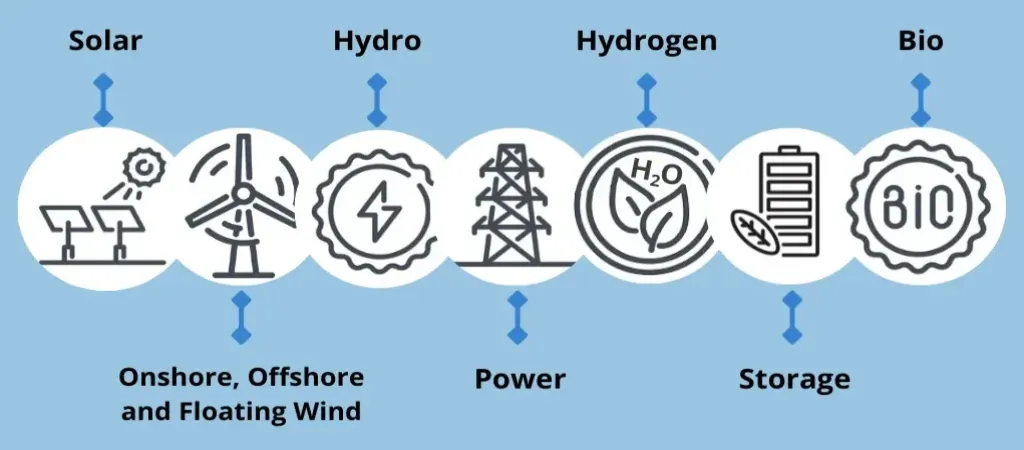 We listen to our client's recruitment needs and help you plan, attract, and build the teams you need to deliver your projects to the highest standard. With a growing and diverse database of active candidates across the sector who are open to new opportunities, we have the talent you are looking for. We can assist with any project specific requirement, contact us now for more details.
Some of our specialisms include: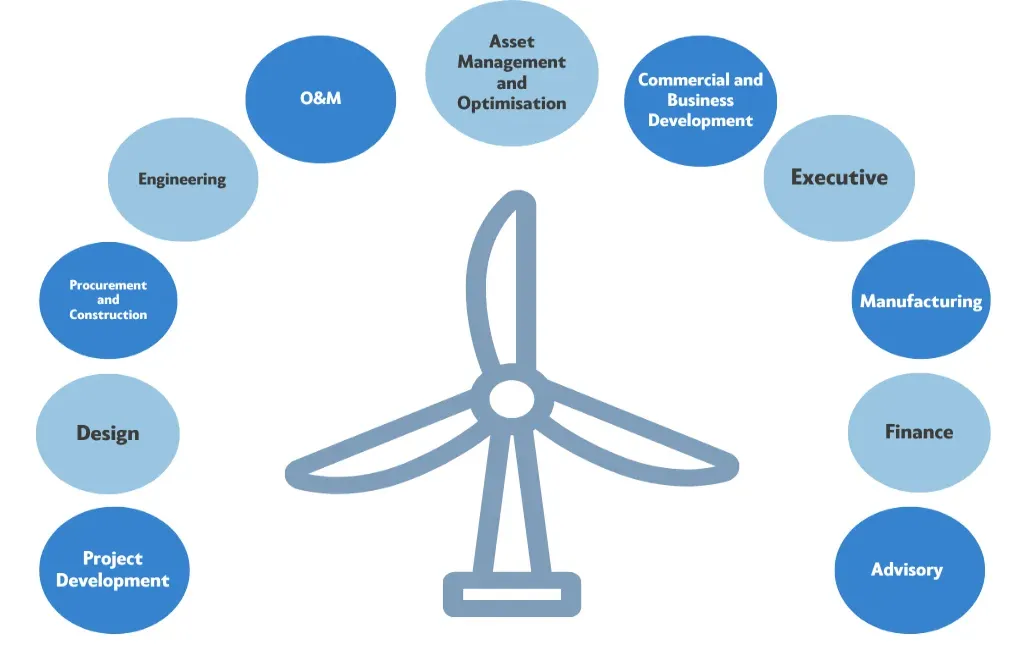 Our level of insight puts us in the ideal position to service all your renewable energy recruitment needs worldwide.
We offer our candidates confidential career advice and are happy to discuss opportunities, whether you're looking for your next contract position or a life-changing career move within the renewable energy industry. Market expertise means we can discuss current market conditions, while discretely approaching specific companies on your behalf, to generate interest in your skills and experience.
If you are interested in a career in the renewables space, WRS can help you reach your long-term career goals and aspirations, and make full use of your skills and expertise.
Upload your CVContact a Consultant
WRS' Contract Solutions provides you with everything you need to ensure your contracted personnel are compliant and ready to start work. We understand contractors are key to the success of your projects and that's why we take care of everything for you. From mobilisation to payroll, you can rest assured we will help you realise your project goals.
Find out more about our Contract Solutions
​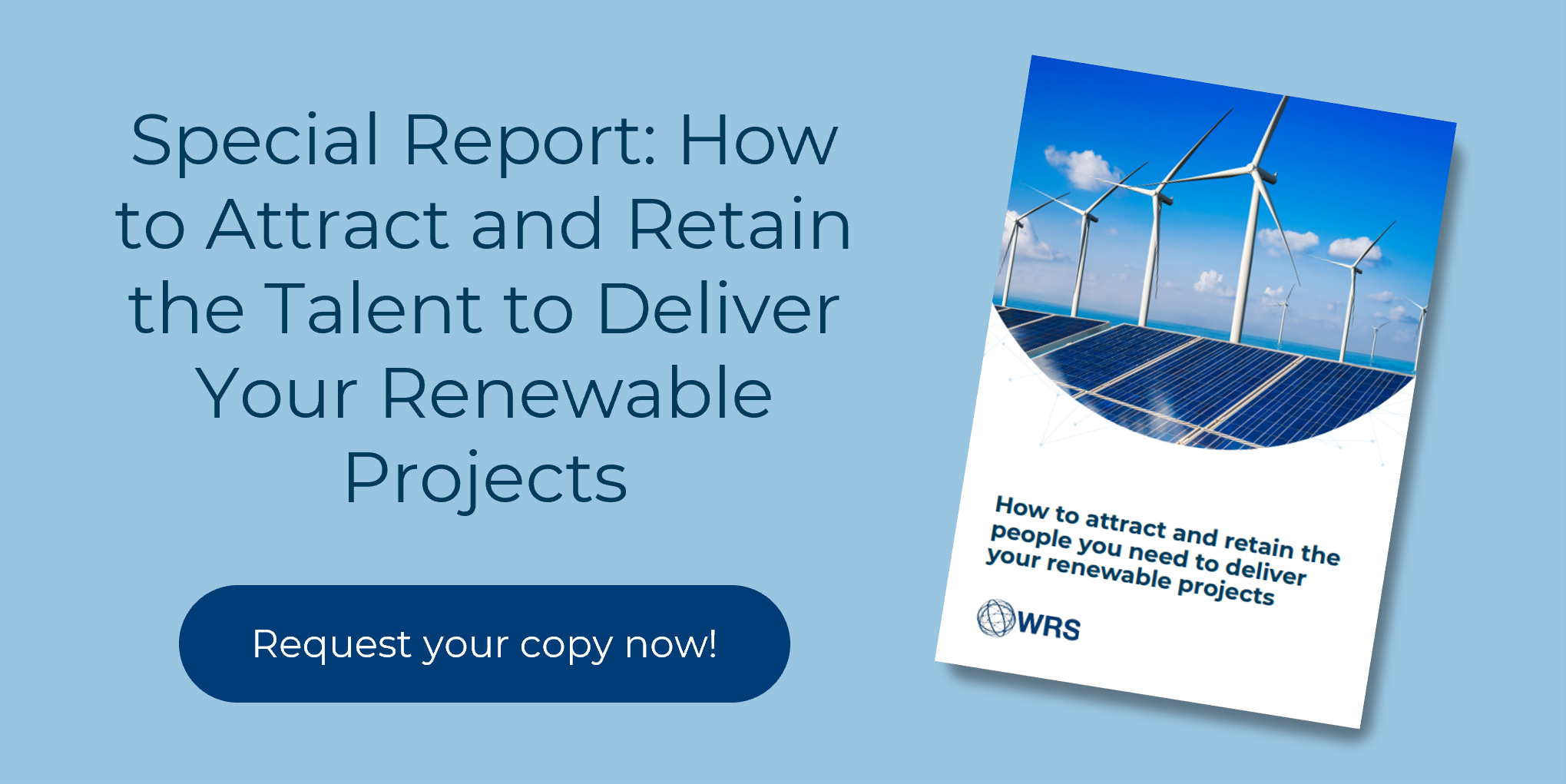 Special Report: How to Attract the Talent You Need to Deliver Your Renewables Projects
Acquiring key talent for your renewables projects is tough in this current tight market. Discover how to attract the best talent in the sector, stand out from the competition, boost your employer brand, fine-tune your recruitment strategy and more by requesting your free copy of our special report.

​Request Your Copy Here
​
Are you interested in a Renewable Energy recruitment career? WRS Renewable Energy division is looking for talented individuals to join them.
Hear what it's like to be part of the team in our testimonials and get in touch if you like what you hear.
​
Contact the WRS Renewable Energy team
If you're looking for a life-changing career move within the renewables industry, WRS should be your first choice.
You can reach the UK team on +44 161 926 2525 Option 3 or email us at WRSRenewables@worldwide-rs.com
​I was contacted by WRS for a position at a startup Solar Energy company based in Israel but operating in the U.S. Communication, the interview process, and the overall experience was very easy and simple with WRS. Working with John, I always knew where I stood within the process and am happy that I was able to work with a company that puts their candidates first. I would recommend anyone interested in looking for qualified candidates give WRS an opportunity to fulfill their needs.

Gregory Samford

VP Finance & Administration

​At WRS the egos are left at the door and the team ethic and attitude comes to the fore in every interaction, we are all pulling in the same direction and that sense is palpable. Recruitment should be a meritocracy and this company exemplifies that. A good idea is a good idea and will be given due consideration regardless of who has it which means you are able to chat as openly with the company founders as you can with your peers. WRS trust their people, the autonomy you are afforded as an individual is extremely gratifying and the opportunity to progress is genuine and achievable.

David Crawley

Principal Recruitment Consultant

​My career started with WRS in February 2019. During my first year as a recruitment consultant, I began with the mining team, before moving onto oil & gas, and then eventually moving into the trading and commodities division. This initial 12 months of working across multiple divisions taught me a lot about recruitment across the energies space, both permanent and contract. Having the chance to experience our different sectors, twinned with the learning and development opportunities that WRS provide, enabled me to gain the cross-sector knowledge that I still utilise today.The impact of Covid-19 across the energy and recruitment market in 2020, gave me the opportunity to diversify again and my focus moved to growing the renewable energy division at WRS. I have always had a keen interest in sustainability and doing my bit to support the efforts against climate change, so I embraced this new role. In a 360 capacity, my aim was to create and build relationships with new and existing clients across the renewable energy space, and work alongside our new recruits to build our global team. As our client relationships and roles began to grow, the team also grew, and we are now a fully functioning team of 8 experienced consultants who all contribute to the success of the division. Our project scope and recruitment services now span internationally across all key areas of the renewable energy industry, and we have continuing success in placing candidates across international roles. WRS provide consistent opportunities such as; learning and professional development courses where possible, and international travel for various conferences, events, and client meetings. Following on from my success, my role is due to change again this year. In July 2022 I will move into a focused Business Development capacity and take a step out of recruitment. I am excited for what the future holds in this role, and with the continued support of the WRS Senior Management Team the future growth of the renewable energy team.

Chloe Jordan

Senior Recruitment Consultant

​I joined WRS in the Renewable Energy Division late in 2021. Working remotely from Italy was challenging in the beginning, but I was given a lot of support during that time and integrated easily into a fantastic team. I had no prior experience in recruitment when I first began working at WRS. Thanks to all the resources that I was provided, I was able to develop a solid understanding of the role, and I am eager to see where this experience will lead me in the future!

Stefania Abbasova

Recruitment Consultant

​"I started with WRS in 2020 with the Renewable Energy division, I have had the pleasure of watching the team grow and develop into the well-established division it is now. When I began my journey with WRS I had no experience in recruitment, they guided me through the fundamentals and offered me ample resources to learn and develop into the confident recruitment consultant I am today. WRS has been flexible to my own aspirations throughout my time with the business, whether supporting me on developing into a BD role, or moving to a new country and growing a team there. I am excited to see where my future at WRS takes me."

Rebecca Brown

Recruitment Consultant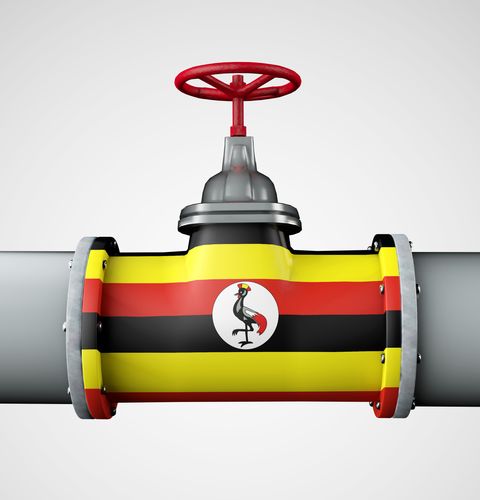 ​Whilst much of the world is shifting towards a future in renewables, some areas are only just monetising traditional energy sources. And there's n...
Read more