​The renewable energy skills shortage.
What is happening and how global mobilisation can help overcome it.
As a relatively new and emerging sector, renewable energy faces several critical challenges, one of which is a talent and skills shortage that is affecting organisations across the board. According to the Global Energy Talent Index, published in 2017, 80% of hiring managers highlighted skills shortage as a key challenge in the renewable energy industry.
In our latest Eguide we look at many different factors that have contributed to the issue, the global impact, its root causing and how we can address it.
​Fill in your details below and download our PDF guide today.
​
At WRS, we understand the complexity of overseas recruitment. As experts in global mobilisation, local compliance, legal documentation, and travel support, we are able to provide service delivery on an international scale. With over 1000 contractors available globally at any given time, across every continent, our talented network can provide the skills solution your organisation is looking for.
​Contact our team for more information.
​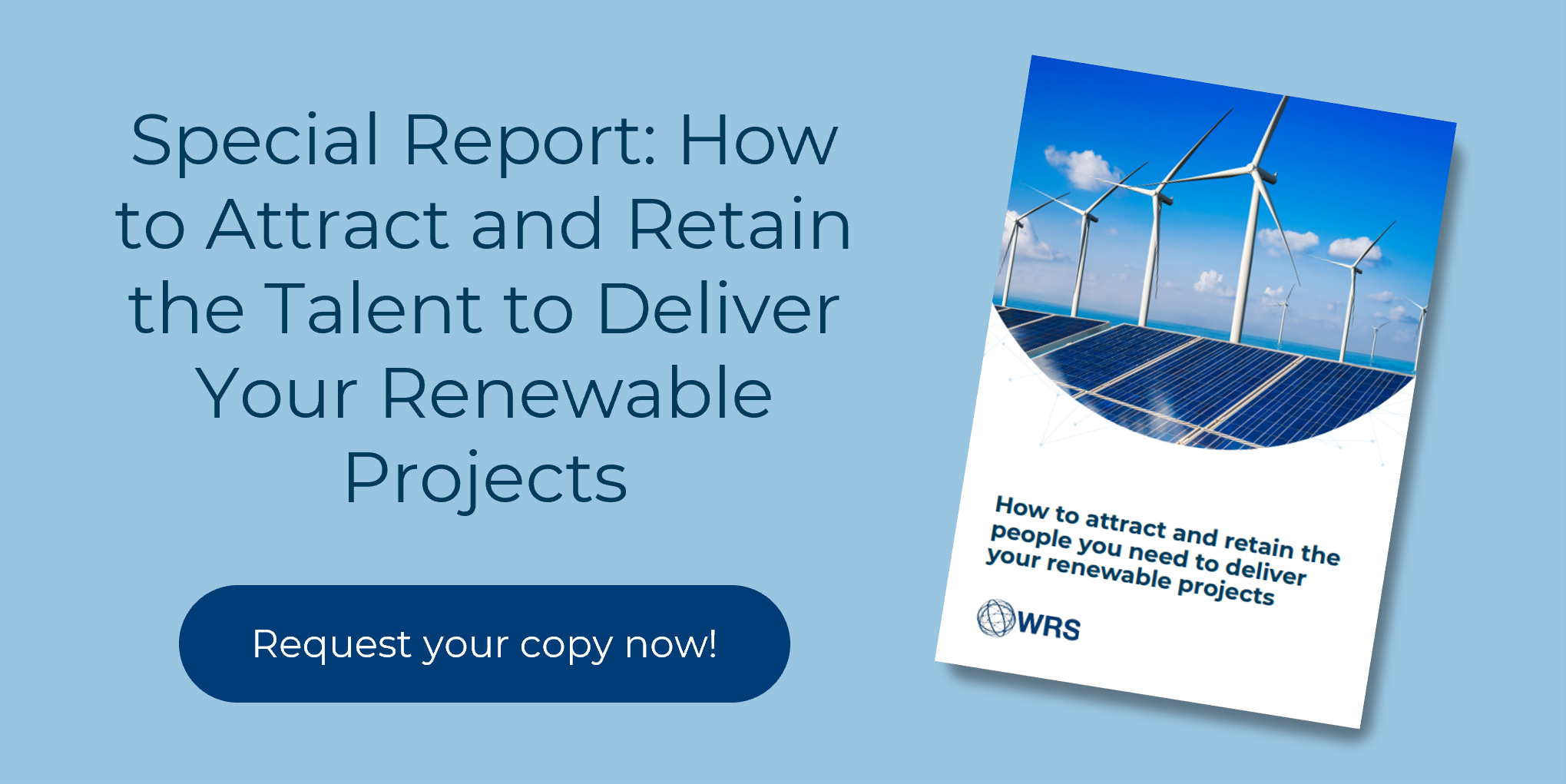 Are you a client looking at how to attract the talent you need to deliver your renewables projects?
Acquiring key talent for your renewables projects is tough in this current tight market. Discover how to attract the best talent in the sector, stand out from the competition, boost your employer brand, fine-tune your recruitment strategy and more by requesting your free copy of our special report.

​Request Your Copy Here