​And just like that 2022 is nearly over! What a year we've had, and December has finished that year in great style.
Lunch Club for WRS top billers..
Each quarter our consultants can attend WRS' lunch clubs if they achieve their KPIs. It's a thank you from us for their hard work, without their success we wouldn't succeed as a business. This month was a little bit different as our 3rd quarter award winners and nominees were also there to celebrate with them.
Starting with some great Caribbean food and drink – inspired by the recent trip to Barbados, followed by Karaoke at Bar Hutte, everyone had a fantastic afternoon in chilly Manchester.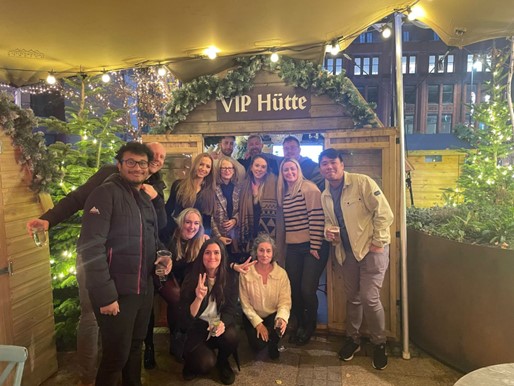 Visiting our East Africa Joint Venture…
Global BD Manager, Chris Morton-Collins said 'We've had some extremely positive client and contractor visits involving very strong feedback on our local teams and their capability to provide good quality service to the international standards we uphold. I couldn't be happier with the whole team out here and the job they're doing. Well done guys and keep up the good work'.
As the Tilenga, EACOP & Kingfisher projects all start their ramp up we've seen a flurry of contractor bidding activity and what looks like an exciting Q1 2023 heading our way.
Joined in Uganda by our new Uganda business manager, Iain Porter and WRS CEO, Mark Brown, Chris continues 'We have huge plans for East Africa, and it really feels special to be at this point with our capability at full strength leading into the ramp up. Once again, I have to commend the Q-Sourcing Servtec Group team as our joint venture partner. This really is a joint venture in every essence of the term, and we could not be happier with them as our partner. Our capability to provide local content, training and assessment services & manpower payroll management in country, whilst bringing our international experience to Uganda is something I'm extremely proud of. Long may it continue'.
You can find out more about our joint venture with Q Sourcing Servtec here.
​
Pre-Christmas celebrations..
In the run up to Christmas we've been busy celebrating across the globe. Secret Santa arrived on the 8th and everyone enjoyed a small surprise gift from an anonymous colleague. On the same day we ran our Christmas jumper competition with the winner bagging a bottle of Champagne. Well done to Callum, in the words of our CEO Mark Brown – 'anyone who puts lights on their Christmas jumper deserves to win'!
The following evening both the UK and US celebrated their Christmas parties with an evening at the Ivy, Manchester, and an afternoon overlooking the Tampa River respectively. What a fabulous way to say thank you to our people for all their hard work over the last year. We look forward to their successes in 2023 and what that will lead to.
​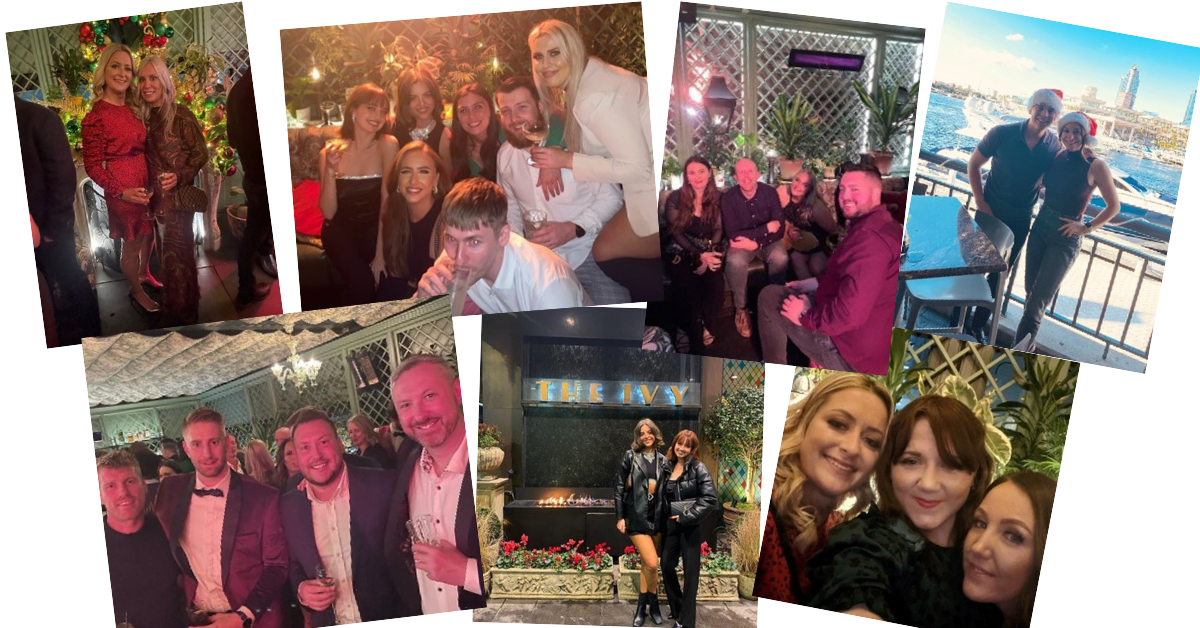 WRS Singapore celebrated at Vue with a delicious meal for the team. They had a great time and look at those views – Stunning!
​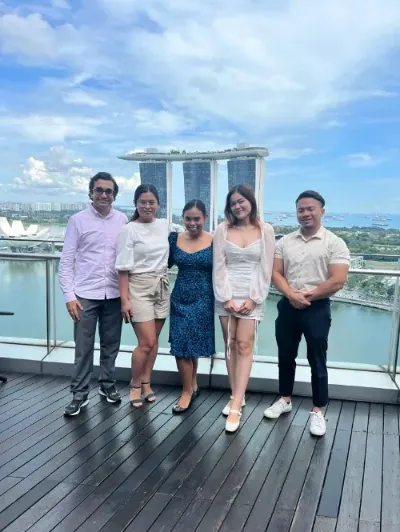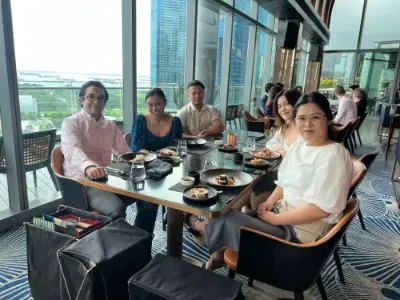 ​
​
​
​
​
In other news..
It's been a busy month for work anniversaries with Jennifer Croft, Oliver Green and Pippa Glendining celebrating but we have to give a special shout out to Mary O'Malley who celebrated 10 years with WRS this month. Mary works in our Finance department making sure everyone is paid on time and what a fantastic job she does. Thank you all for everything you do.
We are always on the lookout for talented people to join us, so if you are keen to pursue a career with WRS, get in touch with Emma Upton now for a confidential chat. We are currently looking to fill vacancies in many of our departments including contractor care, and recruitment consultants in both the UK and America. If you have recruitment experience and would like to join us in Tampa then contact Francis Dunleavy today!
End of the year fundraising…
Our fundraising efforts are back in full flow this month after a quiet November, starting with world food day on the first day of the month. With Spanish, Mexican, and Indian inspired dishes, to name only a few we had lots to sample while also donating to our chosen charity MIND.
Following that we held our annual Christmas jumper competition with the winner wearing a light up number which wowed the judges, Mark and Fran. Our final event for December and 2023 was our Christmas Bake off. A great way to end the year of events eating lots of sweet goodies.
​
We challenged ourselves at the beginning of 2023 to raise £1,000 and we're delighted to say we raised £950. This will be going to our chosen charity MIND to help them with the great work they do supporting people with mental health.
A huge thank you to all our WRS people for their continued support and contributions. We couldn't do any of it without you!
If you want to know more about WRS head over to our website, find out what it's like to work for us or just check out our upcoming events. You can contact us too if you need to get in touch.