​Throughout the year, WRS has actively supported charities, raising funds for MacMillan, Mind, and more. In a bid to make a positive impact and amplify our corporate social responsibility (CSR) efforts, we've teamed up with our sister company, WQS, to support Ugandan charity The MIK Foundation.
Read on to find out more about our chosen charity… ​
What is The MIK Foundation?
Founded in 2014, The MIK Foundation is an orphanage based in Hoima town, Uganda, aiming to bring hope to marginalised children, orphans, and abandoned children in the Bunyoro region. Dedicated locals run the orphanage, providing a home to around 70 children in the region who have endured challenging backgrounds.
The orphanage has a lot of local support, but it lacks external support. The MIK Foundation's children require food, bedding, toys, clothing, shoes, school supplies, and a well-stocked first aid kit.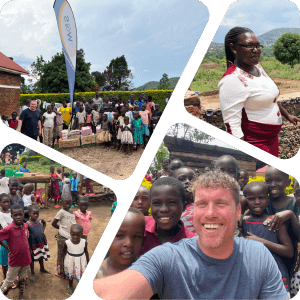 The story so far
Our global team collectively searched for a worthy cause close to our WQS Ugandan HQ and came across The MIK Foundation – somewhere WRS could make a significant positive impact.
WRS, WQS, and Q-Sourcing have collectively donated all necessary school supplies, shoes, and gifts to ensure the MIK Foundation is well-equipped for the new school term. ​
What's next?
We're ramping up our efforts with a clothes drive. We're asking our teams in the UK and East Africa to donate what they can for children aged between three months and 16 years of age. We also welcome adult clothing for older children. The clothes will be taken to the orphanage on the 9th of October, so any donations should be handed into our UK office by Friday the 6th.
But we're not stopping there – we've got further plans to commence a 'Christmas Suitcase' campaign to provide personalised gifts for the children this festive season.
Get involved
If you'd like to play a part in helping us to support The MIK Foundation, please get in touch.