Posted

15 January 2023

Salary

Industry Competitive | DOE

Location

Dublin

Job type

Permanent

Discipline

Renewable Energy

Reference

BH-31976-2
Consultant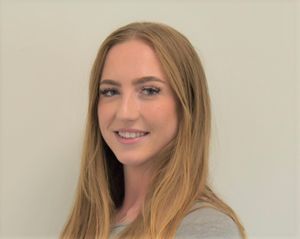 Back to jobs
Job description
Are you interested in working for a company who has operated as a leading independent generator, in the energy market for almost 30 years?
We are seeking an Acquisition Lead to join the Asset Development arm of a major name in the energy and utilities space in Ireland.
The successful candidate will be responsible for working with the wider Asset Development team (Commercial, Finance, Renewables) to overseeing successful delivery of business development opportunities in renewable technologies. This a critical role within the team as the successful candidates will ensure that growth opportunities are identified and pursued in line with the business case.
Key Responsibilities
Review and screen acquisition teasers, information memoranda, and other acquisition project material and assess potential renewables acquisitions in terms of their strategic and commercial attractiveness
Ensure that the acquisitions process is managed using the appropriate methodologies and reporting requirements
Co-ordinate effectively between the providers of inputs to the model and the financial modellers
Prepare and present papers to the BD Board (Investment Committee) and prepare subsequent offer letters
Contribute to the review of and negotiation of Share Purchase Agreements, Shareholders Agreements and other related transaction documentation
Co-ordinate with project vendors and ensure the acquisitions process meets vendor criteria
Ensure that the acquisitions team (from across the Business, Legal, Finance, Insurance, E&MP, Asset Development, Tax) is sufficiently resourced and motivated on a given acquisitions project
Ensure Procurement procedures are adhered to and that BD and Purchase approvals for a given acquisition are procured on time
From time to time, engage with landowners and co-ordinate planning applications for renewables enabling technologies
Be fully informed of industry issues which may impact the project design and ensure that this information feeds into the decision-making process.
Essential Knowledge, Skills and Experience
A track record in delivering new business development activities
Expert knowledge and experience of transacting a commercial acquisition.
Experience of commercial negotiations and stakeholder management
At least 7 years postgraduate experience.
Knowledge of the energy market and regulatory supports in Ireland and UK
Knowledge of procurement procedures.
Experience in managing land issues, community stakeholder engagement and planning applications.
Financial skill to appraise project returns and profitability.
Familiarity with renewable power generation technologies.
If this is of interest to you and you meet the above requirements, please apply online or reach out to chayce.s@worldwide-rs.com