Consultant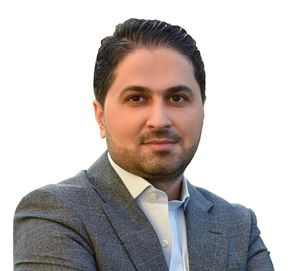 Back to jobs
Job description
On Behalf of an International FMCG- Manufacturing company in
Baghdad
, WRS team is looking for a local candidate to work as an
Admin Specialist
. 
Roles and Responsibilities:
Assisting Admin Executive in preparation of related strategies and new programs to improve organizational and administrative matters. Supervising, evaluating and leading direct reports.
Monitoring the work of associated service companies (Transportation, Travel Agency, Catering, Cleaning, Security, Maintenance and etc.), creating Purchasing Request (PR), controlling required documents and ensuring payment of invoice and etc.  Analyzing data from internal and external sources for the purpose of complying with administrative requirements of assigned area in accordance with procedures and guidelines.
Providing administrative support to meet the demand for required equipment, technique, goods and materials of the company departments.  Arranging for repair & maintenance of offices, plant equipment and furniture.
Travel arrangement and ensuring people who travel outside or come are properly have what they need in terms of travel needs as following; Conference room arrangement for training or workshop, Hotel Reservation, booking tickets, applying for VISA, preparing the payment, by making purchase requisition through SAP.
Arranging monthly free product distribution among the employees.
Controlling Company Car fuel, Km, GPS and maintenance issues.
Coordinating, organizing and controlling company events, a variety of programs, activities and individuals (e.g communications, scheduling, appointments, meetings, conferences, training, work activities etc.).  Informing personnel regarding a variety of procedures, activities and program requirements for the purpose of providing accurate information and taking appropriate action.
Performing other related administrative duties as required for the purpose of supporting the mission, ensuring and functioning the efficient and effective work unit.
Qualifications:
Bachelor's Degree - Business.
5 years of experience in functional and sector.
Native Arabic and Intermediate English language.
Good communication and negotiation skills.
Able to lead and manage systems and cross-functional projects.
Able to travel if necessary (domestic and international).
Proficient with Microsoft Office especially MS Excel.
Potential to be promoted to key management roles in the country.
Openness to change & diversity.
Team building skills.
Quality orientation & result oriented.
Effective public relations & public speaking skills.
Stress and time management skills.