Consultant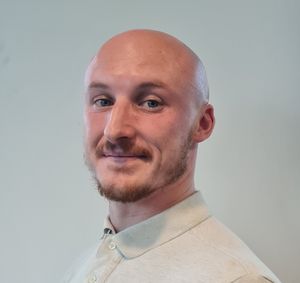 Back to jobs
Electrical Renewable Engineer
Job description
Are you interested in working as a ELECTRICAL RENEWABLE ENGINEER? Then this could be the role for you.
The role is within the Business Area Energy Systems and comprises the delivery of due diligence and owners' engineering services of wind and solar projects to customers in Japan and other countries in APAC.
The position is based in Yokohama, Japan on a hybrid work approach.
Key responsibilities include but are not limited to:
Perform Project Engineering tasks including Due Diligence reviews, Lenders Technical Advisory, Independent Engineer, Owners Engineer and related scopes of work, including equipment inspections, performance tests and contract reviews.
Review, analysis, site inspection, reporting and client liaison in the areas of feasibility assessment, design, development, construction, operation, maintenance, due diligence and financing of grid-connected renewable energy plants.
Work on multiple projects, managing own time to meet deadlines.
Plan, project manage, execute and report on all aspects of Owners Engineering delivery and related scopes of work.
Technical report writing.
Liaising with a wide range of customers from grid operators, developers, plant owners to financial institutions to discuss results and risk mitigation.
Producing proposals and working with colleagues to build existing and new service areas in relation to power systems, storage and renewable energy.
Assist in the preparation of technical papers or presentations.
Key experiences/ educational background:
3-5 years of experience in a similar position within the Energy Industry (Wind or Solar).
Working knowledge of utility transmission and distribution system control and protection practices.
Demonstrated project management skills, including budget control, customer care, management of sub-contractors and progress against project milestones.
Experience of developing proposals for work, including budgets, appropriate contractual terms, and undertaking negotiations on scope and price with customers.
Working knowledge of the renewable energy industry and project developers; construction knowledge is a plus.
Familiarity with analysis packages and programming languages such as PSS/E, PSCAD, PowerFactory Python, Matlab, etc.
Broad experience in electrical engineering including thermal ratings, earthing, fault calculations and protection system design, power quality, electrical loss calculations.
Knowledge of prevailing Japanese and IEC standards for electrical equipment.
Languages:
Japanese: native level
English: Fluent
If you are interested in this role and meet the requirements, please apply below or contact me at reece.s@worldwide-rs.com.