Consultant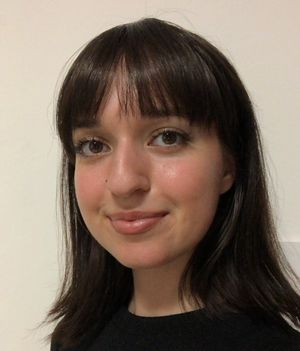 Back to jobs
Head of Department Measurements Renewables
Job description
Are you interested in working for the world's leading resource of independent energy experts and technical advisors? My client is the independent expert in assurance and risk management, operating in more than 100 countries. I am looking for a Head of Department Measurement in Service Area Renewables to join their team and be based in either Hamburg or Kaiser-Wilhelm-Koog, Germany.
As Head of Department, you will optimise business operations and improve the long-term performance of the department, including strategic leadership. The Head of Department works closely on commercial opportunities to strengthen and expand the business, including driving the doer/seller culture. She/He directs service line activities and technical competence development within the department aligned with the Energy Systems strategy.  
The Head of Department has a strong focus on delivery and utilisation, gaining efficiencies within their teams. She/He partners with Key Account Managers (KAMs), Market Area Managers (MAMs) and Segment Leads in delivering an excellent customer experience while stimulating collaboration within their department as well across the organisation. She/He must ensure that their leaders and the employees within the service area have the right capabilities and strives for a high performing collaborative culture and exceptional employee experience.
Primary responsibilities:
Ensures efficient & consistent delivery of services in line with customer expectations.
Optimizes business performance through delivery management, cost-efficient business operations, improvement of the utilisation rate, digitalisation and an aligned workforce plan.
Empowers employees and encourages employability and individual growth.
Creates a flexible workforce and automates workflows to deal with variable workloads.
Builds and strengthens a strong internal culture based on the company's values.
Supports the Service Area Manager in strategy and decision-making.
Sets the strategic direction of the Measurements Service Line in line with the Service Area and Regional strategic targets.
Stimulates a high-performing culture, sets direction, is output driven and acts as a role model for an inspiring employee experience.
Promotes team capabilities internally and externally.
Actively collaborates with Service Area Leaders and corresponding role (s) in other business lines to evolve the service portfolio and capture customer opportunities.
Owns talent pipeline and development of technical talent/future needed capabilities.
Requirements:
Educated to at least degree level bachelor's degree or equivalent.  
Several years' experience of managing a technical team, with the proven ability of developing a high-performance culture in a fast-paced changing complex and ambiguous environment. 
Professional or native speaker of German with excellent English language skills (written and spoken) preferred
Excellent verbal and written communication and presentation skills  
If this role is of interest to you and you meet the above requirements, please apply online or reach out directly to stefania.a@worldwide-rs.com