Posted

18 September 2023

Salary

$90000 - $130000 per annum

Location

Sacramento

Job type

Permanent

Discipline

Construction

Reference

BH-35121
Consultant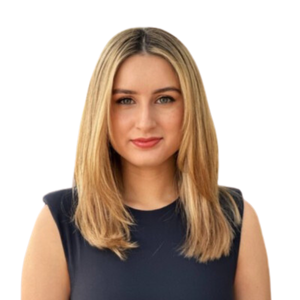 Back to jobs
Job description
Job Title:
  Project Scheduler
Location:
  Sacramento, California
Company:
Specialty Steel Fabrication, Design and Installation solutions for the Aggregate, Food & Beverage, Industrial, Public Works, and Transportation markets.
Description of work:
The Project Scheduler will be responsible for developing, maintaining, and managing project schedules for our projects. This critical role involves collaborating with project managers, engineers, and other team members to ensure that projects are completed on time, within budget, and meet quality standards.
Schedule Development: Create comprehensive project schedules that outline tasks, milestones, and resource requirements, considering project scope, timelines, and customer requirements.
Resource Allocation: Work closely with project managers and department heads to allocate and optimize resources (human, equipment, and materials) for each project.
Timeline Management: Monitor project progress, identify potential delays, and develop strategies to keep projects on track. Implement adjustments to the schedule as necessary.
Risk Assessment: Identify and assess potential schedule risks and proactively develop mitigation plans to minimize disruptions.
Communication: Collaborate with cross-functional teams to ensure clear communication of project schedules, deadlines, and any changes that may impact the project timeline.
Reporting: Generate regular reports on project schedule performance, providing insights and recommendations to improve project efficiency.
Software Proficiency: Utilize project scheduling software (e.g., Microsoft Project, Primavera P6) to create, update, and analyze schedules.
Quality Assurance: Ensure that all projects adhere to quality standards and that schedules are aligned with quality control processes.
Documentation: Maintain accurate and up-to-date project scheduling documentation, including Gantt charts, resource allocation records, and historical project data.
Qualifications:
Bachelor's degree in project management, or in a related field AND/OR equivalent years of experience.
Certification as a PMI scheduling professional (PMI-SP) will be advantageous.
A minimum of two years' experience as a project scheduler in a related industry.
Advanced proficiency in project scheduling software (e.g., Microsoft Project, Primavera P6).
In-depth knowledge of the scope of projects within the industry.
Advanced ability to evaluate project progress and facilitate interventions.
Ability to keep stakeholders informed of project timelines and changes.
Excellent organizational, time-management, and communication skills.
Physical Demands:
The position typically requires sitting/standing for extended periods. 
The position will require the occasional physical ability to climb, and function in elevation changes by means of self-propulsion to include ladders, scaffolding, stairs, etc. 
Ability to negotiate construction work areas in a safe manner and behavior. 
Performing the duties, the employee will regularly be in an active onsite construction environment where they will be exposed to moving mechanical components & equipment.
Benefits:
Competitive salary commensurate with experience.
Full-time employees receive health, dental, and vision plan options and retirement 401(k).