Posted

15 March 2023

Salary

Competitive

Location

Muḩāfaz̧at Arbīl

Job type

Permanent

Discipline

Oil and Gas

Reference

BH-33117
Consultant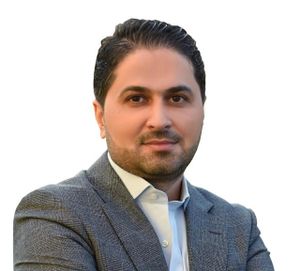 Back to jobs
Security Operations Specialist
Job description
WRS Kurdistan
 is looking for a  
local
 candidate to work as a
Security Operations specialist
for an International Oil and Gas company in Kurdistan.  
Contract Type:
            Permanent
Working Schedule: 
     Rotation 14 on/14 off
Location:
                     Erbil 
Summary of Profile:
Professional/Technical role. This is a fully competent position for the Security job family within the HSSE function. An experienced professional applying proficient security knowledge of the job area typically obtained through advanced education and work experience. To provide direction and guidance to the employees on security issues within the workplace. Act as the focal point for security matters on a site or project, coordinating security teams and meetings across departments and activities.
Key Accountabilities:
Under some supervision, evaluates, selects, and applies standard security techniques, procedures, and criteria, using judgment in making minor adaptations and modifications. Requires sufficient professional experience to assure competence as a fully trained security professional. Lead the implementation of company security strategies, policies, procedures and processes. Position may be department-specific or location specific, or may span a large geographic area, or may require a specialty in a technical professional area.
Specific Accountabilities:
Interfaces with functional and departmental personnel at several levels providing leadership and coaching to facilitate continuous security performance improvement. Assists in the development of procedures and implements processes that have been established to ensure compliance with applicable standards, requirements, processes and identified best practices. Interfaces with operations personnel, services personnel, subcontractors, and regulatory agencies and regulations. Uses judgment in making selections and adapting security protocols, consults with peers on more complex situations. Assignments are generally well defined with clearly specified objectives.
The job requires the individual to perform quality control checks on work produced, policies, procedures, and processes, as well as work/activities produced by subordinates. Additionally, the candidate should be capable of developing risk assessments and identifying triggers relevant to the project. The role may involve representing company Security in the field and supporting various projects and activities like Production, Facilities, Drilling, Seismic operations. It is essential to document all activities and upcoming issues to ensure clear communication with the Security Supervisor.
Self-motivated, consistently striving to enhance service to internal customers, thoroughly planning all activities for self and others, making the best use of all available resources.
Actively maintains key working relations with department managers, superintendents, and supervisors as required. Adhere to the work management process of company procedures. Any other Security-related tasks requested by Security Supervisor from time to time.
In addition to a good working knowledge of the safety, health, and environmental processes and standards within the company, this individual must be familiar with the HSE regulatory requirements within the geographical area of responsibility.
Job tasks, correctly performed, indirectly impacts on cost containment, efficiency, profitability, or operations.
Requirements:
Undergraduate Degree in the appropriate discipline required.
Typically, over 3 years post-undergraduate degree experience in a related field, ideally between 5 and 8 years.
Has clear verbal and written skills in English with a minimum of the CEFR: LEVEL-C1.
Experience in Oil & Gas sector
Computer literate with moderate skills in spreadsheet, email and word processing.
Highly skilled with high level of proficiency. Fully competent in own specific area, able to share own expertise with others.
Independent contributor. May guide developing professionals within own area of expertise.
Independent contributor. May guide developing professionals within own area of expertise.
Behavioural Competencies:
Management Challenge – Individual contributors who plan and organize their work, manage smaller projects or supervisors of staff whose tasks are broadly similar, establishing and delivering team objectives. Allocates routine tasks where the result is clear and precedents available; checks back regularly on progress. May empower the necessary resources, including the coordination of homogenous teams.
Teamwork - Takes overall responsibility for the achievement of own team's goals and identifies the skill gaps and opportunities for the team to improve its effectiveness, coaching individual members of the team to improve their contribution.
Relationship Management - Monitors current service levels to ensure agreed standards are consistently delivered. Identifies trends and forecasts future customer needs, recommends and implements changes to continually improve the customer offering. "Customers" may be both internal and external and are not typically immediate colleagues.
Communication & Influence - Selects, interprets, and communicates information, tailoring it to the audience, using their understanding of the other parties to influence and negotiate.
Problem-solving - Has the freedom to respond to different situations, considering a range of possible options within the overall organizational policy to determine what the right solution should be.
Accountability and Decision Making - Operates in a role subject to official policies, regulations, and procedures but with some freedom to act within prescribed guidelines and where decisions are likely to impact other areas within the organization.
Knowledge, Skills, and Abilities - Uses depth of organizational and professional knowledge to determine how procedures should change to meet the future requirements of their area (typically gained through several years relevant experience).
Change & Innovation - Introduces, conveys and implements new ideas and ways of working to achieve benefits across their area of responsibility. Seeks areas for change and is able to convey the rationale for change to others.