Consultant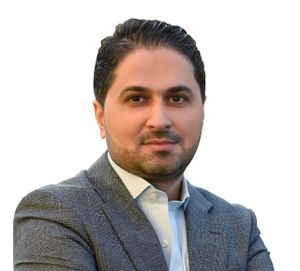 Back to jobs
Job description
On Behalf of an International FMCG- Manufacturing company in
Erbil
, WRS team is looking for a local candidate to work as a
Warehouse Supervisor
. 
Work type: Full-time (Sunday- Thursday)
open to:  Iraqi Locals 
Location: Erbil
Job Summary:
To manage & support overall operation of warehouse / Ensure inbound / outbound activities. / Overall responsible to maintain KPIs
Main Duties & Responsibilities:
GWP Compliance
End to End FG & Co packing Management (Physical & SAP)
R&P Inventory Accuracy, Warehouse machine management
Stock Management Fuel / Chemical /Consumables, Waste removal, Scrap loading, Forklift maintenance.
Leading the loading process & communication with distributors.
Making PR and GRV for chemicals & Fuel &Waste removal& Scraps & Forklift maintenance.
Chemicals inventory (Issuing it on SAP & Reconciliation with production & utility team).
Fuel inventory (Issuing on SAP & Reconciliation with Utility team).
Checking SAP after each plan for FG & Co-packing to make sure there is no differences.
Following the maintenance of forklifts & Pickers with the supplier.
Preparing stock report of FG & Co-packing.
Following the warehouse team's attendance & leaves.
Making PLs / SAP.
Weekly loading procedure (Fresh & Co packing).
Plant R&P weekly inventory sheets.
Sales on SAP for Fresh & Co-packing.
Co-packing inventory.
Finished Goods Physical inventory.
FG Tracking report.
Handling Scraps.
Ensure traceability & QC reports.
To be a role model in Safety behavior, ensure the safety of all personnel through strong implementation of Damawise safety systems, and by confronting & stopping any violation during his work hours.
Implement approved departmental policies, processes, and procedures so that work is carried out in a controlled manner.
Provide instructions to subordinates and monitor their adherence to relevant policies and procedures so that work is carried out in a controlled manner.
Ensure that all departmental reports of Localization department are prepared timely and accurately and meet the company and department requirements, standards, policies and procedures.
Comply with all relevant safety, quality and environmental management policies, procedures and controls to ensure a healthy and safe work environment.
Required qualifications:
3-5 years of FMCG/Factory Experience in Warehouse is mandatory.
Diploma in Arts, science, or commerce is acceptable
Should speak Kurdish and English.  Arabic is plus.