​September has been a very busy month for us here at WRS for many different reasons.
We launched our new WRS website packed full of information about WRS and what we stand for. People are our purpose, that's why we've made it easier to search for jobs in your chosen sector. It's also why we tell you more about our 'WRS community', our people and our culture. It's important to us that we encourage equality, diversity, inclusion and belonging in our workplace and you'll see much more about this and our sustainability efforts over the coming months and years.
The WRS Renewables division continues to expand with the addition of four new consultants this month, Will McCaffrey, Jessica Hayes, Reece Smith and Emma West.
We are always on the lookout for talented people to join us, so if you are keen to pursue a recruitment career, get in touch with Emma Upton now for a confidential chat.
Welcome also to Hitesh Darji who joins our Marine crewing team and Hakim Mohd Bakhit who joins our Technology team in Singapore.
It's also been an exciting month with the confirmation of our new US officewhich is located in the heart of Tampa, Florida. The US team, currently situated in the UK will be heading over there early next year to join our in-country consultant John Gomez, and they can't wait.
If you are a budding recruiter and would like to join us in Tampa then contact Francis Dunleavy today!
At WRS, giving 100% means demonstrating the 'WRS DNA' in your daily tasks and working with the WRS Values at the heart of what you do. So, what is the 'WRS DNA' and Values?
· Going the extra mile.
· Having a can-do attitude and application.
· Being determined, co-operative and a team player.​

When our people demonstrate these behaviours and values, we love to reward them and celebrate with them. That could be with a promotion, a special award, or for our newcomers, passing probation. This month we have two celebrations.
Firstly, congratulations to David Crawley on passing his probation. Dave has shown he certainly has the 'WRS DNA' with his determination and focus to help get our US division up and running. His application is second to none, and he has been integral to the progress of our newest member of the team, John Gomez.
Secondly, congratulations to Sharon Dunleavy who has earned a special support team recognition award for her contribution to the development of the new WRS website. She has worked incredibly hard over the last few months, developed new skills, and worked with stakeholders to ensure on time delivery for this very important project.
Thank you to both for their hard work and dedication.
As we've already said being a team player is part of the 'WRS DNA' so it's great when our people get the opportunity to do some team building exercises. This month it was the WRS Junior Management team and we sent them off to BREAKOUT in Manchester where they had a great time working as a group, building teamwork and communication skills to succeed in breaking out.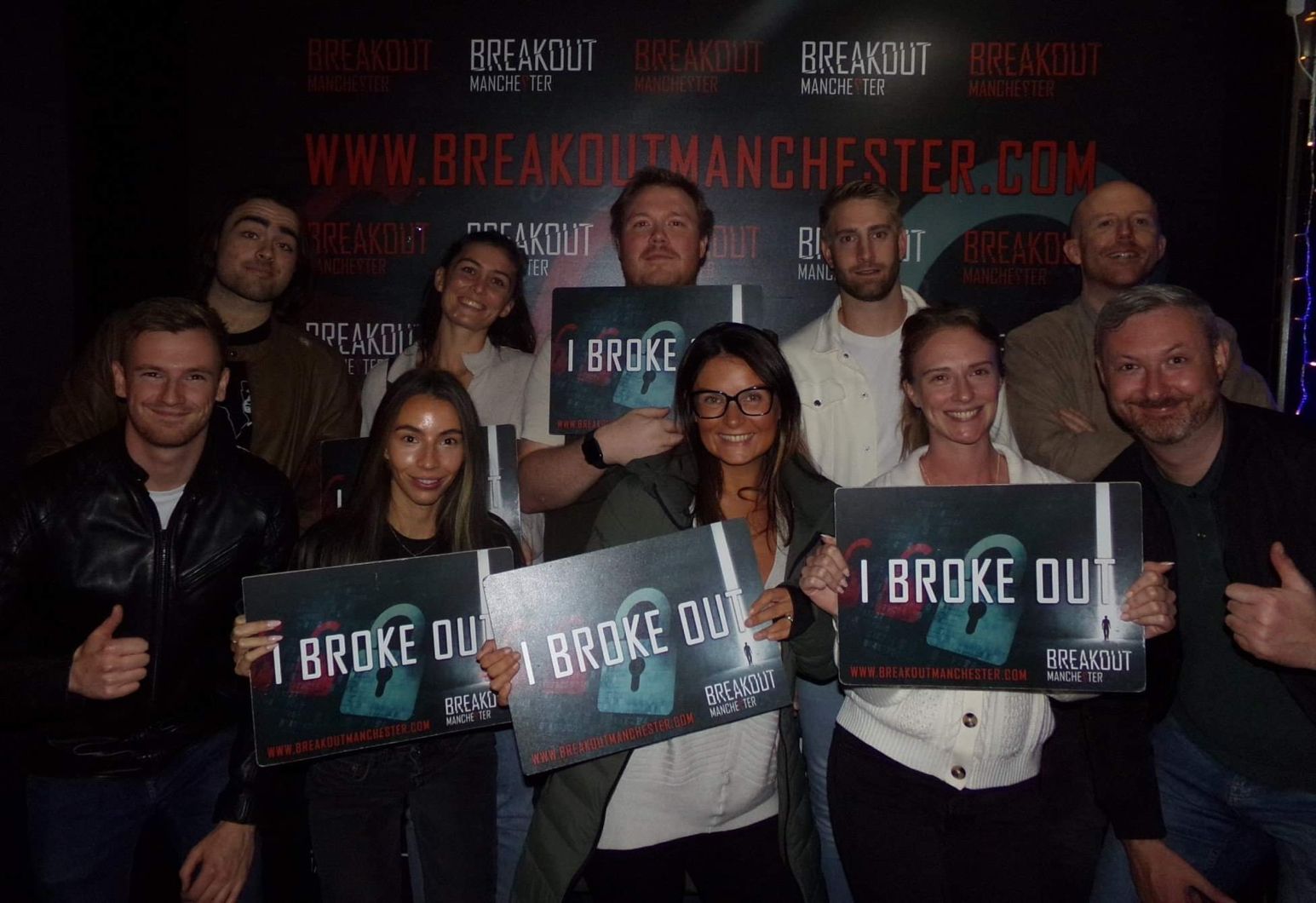 Last, but certainly not least, WRS has been raising lots of money this month for one of it's chosen charities, MIND. Emma Upton, Human Resources Business Partner, and Richard Baillie-Gray, Contractor Care Manager, took on the Altrincham 10K early in the month. Followed by a group of our team members who climbed Scafell Pike on the last Saturday of the month. As a company and as individuals we know the value of giving back to the community and that's why we have many more charity events lined up for next month.
If you want to know more about WRS head over to our website, find out what it's like to work for us or just check out our upcoming events. You can contact us too if you need to get in touch.