Posted

04 January 2023

Salary

Competitive

Location

Uganda

Job type

Contract

Discipline

Oil and Gas

Reference

BH-32245
Consultant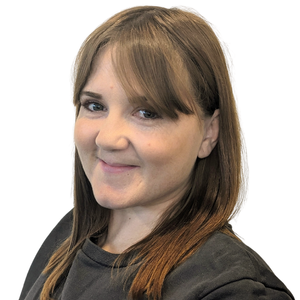 Back to jobs
Infrastructure Package Manager
Job description
WRS are looking for an Infrastructure Package Manager for a major Oil & Gas operator in Uganda. This is a residentail position based in the capital Kampala and offers an 18 month renewable contract. 

Responsibilities
Manage the Enabling Infrastructure activities, Industrial Area site preparation, roads, well pads preparation, having already commenced on site.
To be and remain the focal point for the development of the Enabling Infrastructure required for the development of the Uganda Upstream Project and manage the several Contractors that would be involved on the EI execution.
Mobilise, organise, and manage the teams required to carry out the work.
With the assistance of the Company Supervision team(s), manage EI Construction Contractors and ensure timely delivery of Enabling Infrastructure within the agreed budget, schedule for completion, statement of requirements and HSE policy and in agreement with Contract requirements.
To provide comprehensive while concise reporting to the Upstream Project Manager, thus allowing for the Senior Management decisions and actions as required, to avoid delays, schedule, and costs impacts.
Identification of External Interfaces of the Enabling Infrastructure package, but also within the package once the different Construction Contracts have been defined.
Coordinate the Upstream project schedule activities for the Enabling Infrastructure package.
With the assistance of the planning Engineer, integrate the execution schedule of the EI Contractors and interface with HSE Manager, Upstream Facilities package Manager, drilling Manager, Midstream Engineers, and Logistics Managers to help releasing a consistent overall execution schedule for the whole project.
Provide the necessary Project Management Coordination with other key positions within COMPANY organization, such as but not limited to: Integration & Planning Manager, Midstream Project Manager, Operation Leader, QHSE Manager, Drilling Manager, Geosciences Manager, Engineering Manager, Facilities package Manager, Contract Leader, Project Services Leader...
To participate to project management meetings & Project Stakeholder meetings as required.
To keep and maintain a good working spirit and full transparency with the Project Stakeholders.
Ensure preparation of close-out reports and feed-back of useful REX
Accountabilities
Overall responsibilities cover management of the Execution Contractors involved in the Construction Execution Contracts for the Enabling facilities such as access Roads, CPF Site preparation, Wellpads Site preparation and wellhead area civil works, Nile crossing facilities, airstrip upgrade and logistics facilities Site set-up
Accountable for the execution of the Enabling Infrastructure associated Contracts as per agreed project requirements / referential and specifications and more specifically:
Coordinate with the Enabling Infrastructure package activities and ensure that the execution Strategy and associated schedule are aligned with the Upstream project activities and more precisely regarding the Geotechnical & Geophysical surveys.
Qualifications & Experience Required
Qualified engineer with proven experience in Construction, Site works & Project Management
15+ years' experience of large onshore projects and remote locations in Oil & Gas industry English mandatory.
Good communication, managerial & organizational skills, capabilities to take workload & work under pressure, able to work in a multicultural environment.
Strong team leader able to take proper actions & decisions to respect targets, including reporting to their manager.
Very familiar with Company project management practices, procedures & organization.
Ability to adapt & to represent the Company in discussions / negotiations with Contractors.
Please note, due to the high number of applications only suitable candidates will be contacted