Posted

18 September 2023

Salary

$80000 - $120000 per annum

Location

Sacramento

Job type

Permanent

Discipline

Construction

Reference

BH-35122
Consultant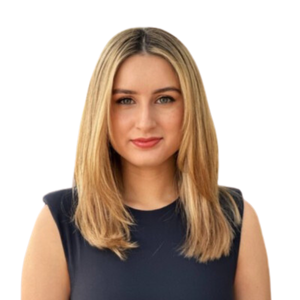 Back to jobs
Quality Control Inspector
Job description
Job description, Duties and Responsibilities
Job Title:
  Quality Control Inspector
Location:
  Sacramento, California
Company:
Specialty Steel Fabrication, Design and Installation solutions for the Aggregate, Food & Beverage, Industrial, Public Works, and Transportation markets.
Description of work:
The Quality Control Inspector will play a pivotal role in maintaining and enhancing our commitment to quality by conducting thorough inspections and quality control checks throughout the steel fabrication process. This position is essential to guaranteeing the delivery of exceptional products to our clients.
Welding Inspections: Perform visual inspections, dimensional measurements, and non-destructive testing (NDT) on welded joints and assemblies at various stages of production. Ensure Welding Specification Procedures (WPS) are current and in place for projects, as applicable per site.
Certified Expertise: Ensure that all welding processes and procedures conform to industry codes, standards, customer specifications, and internal quality control protocols.
Documentation: Maintain detailed and accurate records of welding inspections, test results, and any deviations from quality standards. Generate welding inspection reports.
Process Audits: Conduct process audits focused on welding techniques and practices to identify opportunities for improvement and prevent welding-related quality issues.
Root Cause Analysis: Investigate and identify the root causes of any welding-related non-conformances or defects. Collaborate with the production team to implement corrective and preventive actions.
Calibration: Ensure that welding inspection equipment and instruments are calibrated and maintained to industry standards.
Collaboration: Work closely with production teams, engineers, and project managers to address welding-related quality concerns and provide guidance on welding quality.
Training: Participate in training programs to stay updated on welding standards, inspection techniques, and quality control best practices. Coordinate with clients, GC's, subcontractors and visit job sites as required.
Qualifications:
5 years welding experience, or equivalent training in manufacturing/structural steel preferred
Certified Weld Inspector or Associate Inspector preferred.
Proficiency in interpreting technical drawings and welding specifications.
Familiarity with NDT methods specific to welding inspection.
Strong attention to detail and accuracy, especially in welding processes.
Excellent communication skills and the ability to work collaboratively within a team.
Knowledge of steel fabrication processes and industry welding standards.
Familiarity with quality management systems (ISO 9001) is a plus.
Physical Demands:
The position typically requires sitting/standing for extended periods. 
The position will require the occasional physical ability to climb, and function in elevation changes by means of self-propulsion to include ladders, scaffolding, stairs, etc. 
Ability to negotiate construction work areas in a safe manner and behavior. 
Performing the duties, the employee will regularly be in an active onsite construction environment where they will be exposed to moving mechanical components & equipment.
Benefits:
Full-time employees receive health, dental, and vision plan options and retirement 401(k).