Consultant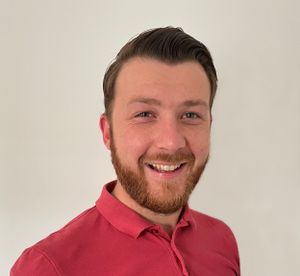 Back to jobs
Job description
Are you looking to join one of the world's leading renewable energy developers based in Ireland? 
This world leading developer of wind (offshore and onshore), solar, and hydrogen are looking to hire a Wind Technical Manager for their Onshore Wind projects. You'll lead the Wind Technical team in managing and optimising the wind resource analysis process at all stages from initial site selection and feasibility assessment, meteorological campaign implementation, and site design through to construction, commissioning, and commercial operation.
You will be:
producing and future proofing wind farm layout designs and high-quality pre-construction energy analysis estimates
designing and managing site-specific measurement campaigns, incl. installation, overseeing data collection, and reporting of site measurement data from meteorological equipment
liaising with turbine suppliers regarding technology options, suitability, and optimisation, also providing input into technical aspects of turbine supply and O&M agreements
developing in-house tools to analyse wind data sets and operational performance data, always ensuring that energy analysis methodologies are current and efficient advising, guiding, and supporting the business on the latest best practice in wind industry modelling software, data analysis, programming, wind measurement techniques, and technical standards and policies
Your experience:
have masters-level qualification in atmospheric science, engineering, or a related discipline and proven professional experience designing and performing energy yield analysis, associated uncertainties, and site-specific wind conditions
are analytical with attention to detail and can exercise engineering judgment with aptitude for statistical analysis
are commercially aware with the ability to identify and mitigate technical risks with significant commercial implications
have a broad network of relationships with technical advisors and consultants, are fluent in English, and have an Irish/UK driving licence
can communicate technical issues to non-specialist colleagues and can manage a team of technical experts while collaborating with multidisciplinary teams
are experienced in standard wind resource software and have knowledgeable about CFD modelling, ideally with programming skills in Python and/or R.
Looking to enhance your career? Please click below to apply or email daniel.h@worldwide-rs.com