Posted

10 January 2023

Salary

Competitive

Location

Kuala Lumpur

Job type

Contract

Discipline

Oil and Gas

Reference

BH-31793-1
Consultant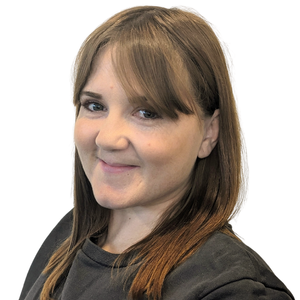 Back to jobs
Telecommunication Engineer, Instrumentation
Job description
WRS are looking for a Telecommunication Engineer, Instrumentation for a project in KL, Malaysia.  
This is an office-based contract position looking to last between 2 and 4 years, and we are looking for someone with the experience from Pre-Feed through to Start-Up   
KEY OBJECTIVES
Supervise technical matters relating to Telecommunication engineering works during FEED and EPCC of Onshore facilities of Lang Lebah development project and its related facilities, and ensure that the works are completed in compliance with the contract requirements and the reference specifications, design codes, and standards. provides technology solutions for Telecommunications (Fibre optic, Satellite, WiMax, Trunked Radio, Microwave, VSAT, SSB, CCTV, PAGA, RACON, WAN, LAN, WLAN, Firewall, etc.) of offshore and onshore facilities. The job includes technology selection, design, and technical resolutions of telecommunication system for next chapter of PTTEP i.e. IoT, 5G, fully remote unmanned operation and maintenance. His/her accountabilities include supervision the EPCC Contractor to carry out the detailed engineering, procurement packages as well as supervise the equipment factory acceptance test (FAT), site acceptance test (SAT), onshore installations and commissioning.  
To engineer and ensure all telecommunication systems for the projects assigned will be fully functional as intended, meet project requirements, cost effective and meet planned schedules.
PRINCIPAL ACCOUNTABILITIES
Responsible for the Project Execution covering all Engineering Phases from CFT development, Tendering execution, Basic engineering, Detailed engineering, Construction, Installation, Pre-Commissioning, Commissioning and Start-up.
Shall be responsible for, but not limited to, the followings:
Telecommunication system designs, implementation, modification, integration, operation, support and maintenance including, but not limited to data analysis, troubleshooting and documentation
Perform telecommunication technology selection for next chapter of PTTEP
Perform network and security devices configuration to meet company "cyber security" standard requirement
Effectively and professionally interface with multi discipline engineer, Operations, Automation, teammates and other groups in supporting, maintaining and enhancing the telecommunication systems
Participate and fulfill the technical requirements of the telecommunication system along with the tendering process from the project strategy.
Oversee/supervise the engineering contractor team to complete telecommunication tasks during the conceptual designed basis and RFQ for EPCC package
Oversee/supervise the EPCC Contractor to carry out the detailed engineering, equipment/ material specifications, procurement strategies, procurement packages, fabrication, functional test, load-out, sea fastening, transportation, installation, hook-up, commissioning and system tests
Monitor and appraise the performance of the contractors. Initiate and implement the corrective actions when the performance of the contractor deviates from the project direction/requirements
Ensure effective implementation of SSHE rules and engineering best practices
Professional Knowledge & Experience:  
Education Qualification
Bachelor's Degree or higher in Electrical Engineering, Instrument and Control Engineering, Telecommunication Engineering
At least 15 years of experience in offshore/onshore telecommunication and network design, construction and material handling for facilities in Onshore gas plant
Has strongly knowledge in the engineering/design, including to QA/QC, construction and related codes & standards
Professional certificate by accredited Bodies/ Associations is an advantage
Desired Competency (Skills and Abilities)
Must have a good understanding of process and facilities design and production operations including a broad range of expertise on FEED, detail design development, construction/installation, commission/startup and production operations of oil and gas projects
Experiences in CFT development and Tendering execution of Offshore/Onshore gas plant/petrochemical/refinery industry are advantage
Familiar with PTTEP and/or PETRONAS operating and control practices is a plus benefit
Work Experiences
Minimum of 15 years of experience in Offshore/Onshore facility as discipline engineer with proven track record in FEED, Detailed Engineering, Site construction and Projects management & execution.
Experiences in FEED and/or EPCC of Onshore facility in the similar scale with Lang Lebah field is advantage.
Additional Desirable Qualifications :
(please specify, if any)
Knowledge in features/applications of Digital Oil & Gas field operation is advantage.
Conversant with related international codes and standards applicable for Telecom System design is advantage.
Proficient in design and selection of Telecom network/devices, Microwave/Radio System, Satellite System, Fibre optic communication, and Wire &Wireless communication, etc.
Experience in CFT development, Tendering execution, Basic engineering, Detailed engineering, Construction, Installation, Pre-Commissioning, Commissioning and Start-up projects of Offshore and Onshore facilities is advantage.
Please note this position is only open to local Malaysian candidates