​October's newsletter is a special wellbeing edition following on from our first of many wellbeing days across WRS' global offices.
Wellbeing is a state of healthy mind and body and while we all know the importance of physical health, mental health can sometimes be overlooked. That's why we organised our first wellbeing day speaker and invited Dan Wilsher to share his experiences and offer us advice about how to maintain good mental health.
A huge thank you to Dan for his honesty and candour, and for raising awareness on this very important subject.
We also celebrated our wellbeing day with a healthy breakfast and the option to meet professional PTs for advice on our physical wellbeing.
At WRS we appreciate it can be difficult for everyone to make time for their wellbeing, so we offer our people the chance to take extended lunch breaks to go to the gym, go for a run etc. We also choose some physical activities for our charity fundraising events, these have included mountain hikes, 10K runs and walking challenges. While these help to keep us fit they also have the added benefit of providing opportunities to 'give back' as we raise much needed funds for our chosen charity. This can be positive for our mental wellbeing.
Another piece of the puzzle for positive wellbeing is eating well and we're all over that too with our weekly fresh fruit delivery, giving everyone the opportunity to have one of their five a day.
For more tips on wellbeing please check out our chosen charities website Mental Health at Work website – Mind, or the NHS website https://www.nhs.uk/every-mind-matters/
Coinciding with our wellbeing day was WRS' 14-year anniversary and the day ended in fabulous style with food and drinks at Kings Court Altrincham for our UK office, and Bowling for our Singapore office.
In other news…
Welcome to Callum Hird who joins our Finance team as Sales Ledger Administrator.
We are always on the lookout for talented people to join us. If you are keen to pursue a recruitment career, get in touch with Emma Upton now for a confidential chat. We are currently looking to fill vacancies in many of our departments including roles for contractor care, marketing and recruitment consultants in both the UK and America.
Operations Director and head of US division Francis Dunleavy and US Office Manager Sharon Dunleavy visited the new WRS US office this month. Not only did they view the office and facilities, but they had the opportunity to meet with WRS in country Recruitment Consultant John Gomez and his partner Mariah. It was great to see where we'll be working in the new Year and lovely to spend time with John and Mariah discussing the future of our US division.
​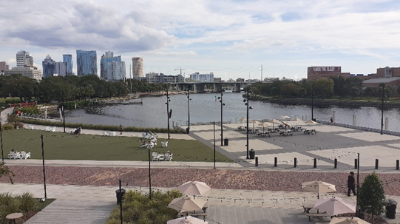 If you have recruitment experience and would like to join us in Tampa then contact Francis Dunleavy today!
​
​
​
In September's newsletter we discussed the 'WRS DNA' and how demonstrating our shared values can lead to great things.
This month we have much to celebrate.
Huge congratulations to Daniel Hopes who is promoted to Recruitment Consultant in our Renewables division, Stuart McNeill, also promoted in October, to Lead Consultant in our Marine division and finally Noah Rogerson who is promoted to Recruitment Consultant after just 4 months.
Chayce Smith, Rebecca Brown, Nina Dransfield, Charles Tissot, Peter Jackson, Scott Redfernand Richard Baillie-Gray all celebrated work anniversaries this month.
We also celebrated our Q3 award winners this month:
Firstly, congratulations to David Crawley who wins not only UK Consultant of the quarter, but also Global Consultant of the quarter. Fantastic work Dave!
Team of the quarter goes to our Oil and Gas division.
Dan Hopes is our Learner of the quarter.
Paula Durao wins the Players Player of the quarter. Paula is responsible for credit control at WRS and has made a huge contribution in her first 6 months with the company.
And last but most certainly not least, Sinead Street wins this month's support team recognition award for her work with ISO. She has picked up the mantle of WRS' ISO expert and has guided us through the expectations, requirements and auditing process perfectly.
Thank you to all for their hard work and dedication, and well done! Your success is our success.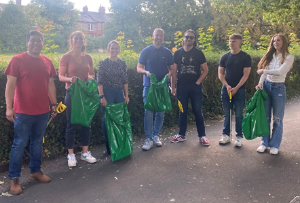 Being a team player is part of the 'WRS DNA' so it's great when our people demonstrate that team attitude. Several of our people went out litter picking for Recycle Week. We collected 6 large bags of rubbish which could have caused harm to the local wildlife, and we helped our wellbeing by getting out of the office for some exercise and fresh air. Thank you to all who took part!
​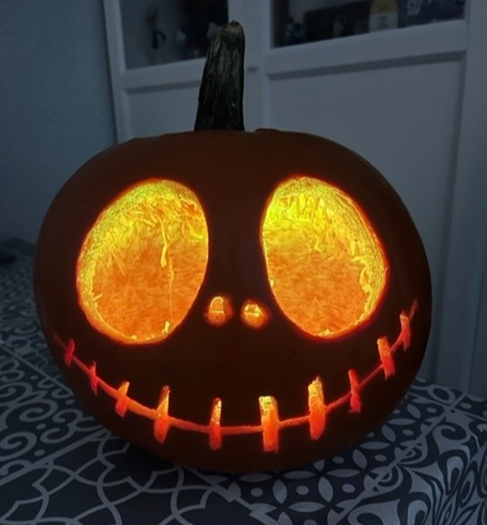 ​
​Again, WRS has been raising money for one of its chosen charities. This month we held a pumpkin carving competition and a Halloween bake sale with all funds raised going to MIND.
​
The winning entry looks fabulous!
​
​
​
If you want to know more about WRS head over to our website, find out what it's like to work for us or just check out our upcoming events. You can contact us too if you need to get in touch.